Miami grads get funding from 'Shark Tank'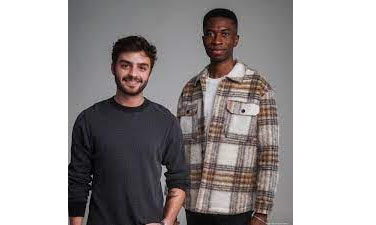 Miami grads Selom Agbitor and Oliver Zak cooked up their first batch of Mad Rabbit Tattoo balm in the kitchen of an Oxford apartment in 2019. Last month they accepted a $500,000 investment from entrepreneur Mark Cuban, billionaire owner of the NBA Dallas Mavericks, on ABC's "Shark Tank."  
The business is now valued in the millions and Agbitor and Zak quit their day jobs to run it full time from their Texas headquarters.
"Shark Tank," is a popular reality television show in which budding capitalists pitch their products and ideas to a panel of wealthy potential investors – the "sharks." The sharks then shoot the ideas down or compete against each other for a chance to own a piece of the new business and provide the businesses with needed capital.
Agbitor and Zak appeared on the March 26 episode of the show. All four of the "sharks" were impressed with the company, especially after hearing about its sales success. In the eight months leading up to the episode, Mad Rabbit Tattoo generated $1.7 million in sales. Even more impressive, at the time the episode was filmed in September 2020, both Agbitor and Zak were working full time in finance and Mad Rabbit was just a sideline.
"I have a lot of respect for you dudes," Kevin O'Leary, one of the sharks, said on the show. "You're not even full-time yet, and you're killing it."
The former RedHawks received offers from two of the sharks; O'Leary and Cuban. After a brief deliberation, they accepted Cuban's offer of $500,000 in exchange for 12% of their company.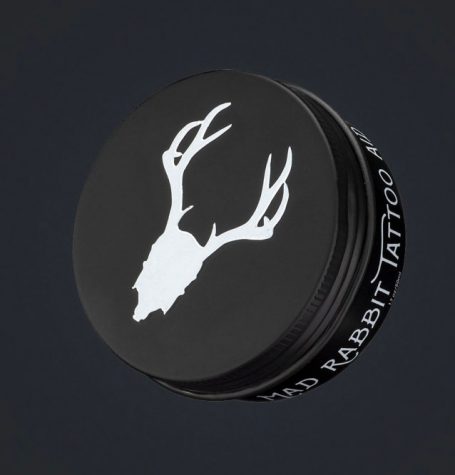 Cuban's offer gives Mad Rabbit Tattoo a valuation of $4.16 million — a far cry from the pair's combined $600 originally invested in the college startup. Mad Rabbit products are now sold online. A small tin of the balm goes for $15.99.
Entrepreneurs met in Miami business fraternity
Agbitor and Zak first met through the business fraternity Delta Sigma Pi during their freshman year at Miami. With a shared interest in e-commerce, they first entered business together during their junior year, when they founded a swimsuit company that sold products manufactured in China. They later sold that company before starting Mad Rabbit.
Soon after Zak presented the idea of the tattoo aftercare company to Agbitor, the two began experimenting with formulas for their first product — a tattoo balm made from all-natural ingredients including Vitamin C and various plant extracts, that work to moisturize the skin, enhancing the vibrancy of the ink. 
They experimented with recipes and mixed their first batch of the product in the kitchen of  Zak's uptown apartment above the Corner Bar, 12 E. Park Place.
When it came time to name the company, Zak suggested "Mad Rabbit." Agbitor said they liked the ambiguity of the name. 
"It sounds mysterious, so you wouldn't really know what it is right away," Agbitor said. "Additionally, when it comes to search engine optimization, there's not a lot of competition in rank."
The logo, a silhouette of the mythological creature known as a Jackelope – a cross between a jackrabbit and an antelope — adds to the mystique.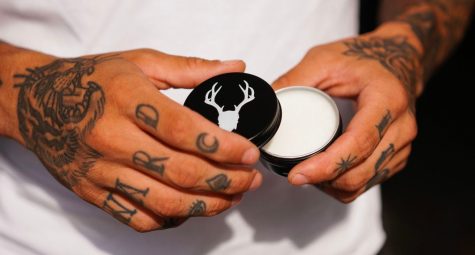 Quickly, the entrepreneurs realized they were on to something.  
"From week one, we were hammered with orders coming in," Agbitor said. "We spent all of second semester cooking the product and getting orders out. We skipped classes, and even had neighbors and friends helping us package."
After graduation, to keep up with the growing demand of the product, the partners found a manufacturer in Los Angeles, and a distributor in Idaho. 
They thought their big break was a prank
Despite this early success, the guys never imagined they'd end up on "Shark Tank." According to Agbitor, when they first got the call from the show's producer, they thought it was a prank. 
About eight months later — following numerous audition tapes, four negative COVID-19 tests and a luxurious 10-day quarantine in separate hotel suites — the co-founders appeared before the "Sharks" and gave their first ever formal sales pitch.
The episode shows about 10 minutes of their pitch, but according to Agbitor, the process was much longer. Though not included in the aired version, Agbitor said, at one point, Shark Daymond John actually took his suit off and applied the balm to his arm.  
The pair went into the opportunity hoping to make a deal with Cuban. 
Fortunately, their preferred shark was impressed. In the episode, Cuban is seen clapping and bowing to the entrepreneurs, commending them for their work.
"I thought 'wow if Mark Cuban is bowing down to you, then you can do anything," Agbitor said. 
Since accepting Cuban's offer, both Zak and Agbitor quit their jobs in finance to pursue Mad Rabbit full time. The product line has expanded to include not only the original tattoo balm, but an SPF 30 Sunscreen and a Soothing Gel. They plan to continue to grow the brand and release new products.