New app allows consumers to save money through coupons and deals
GetOfferz – a mobile app to launch March 1– will offer exclusive coupons and deals that allow Oxford shoppers to save money at local businesses.
The app itself serves multiple purposes. It can be used as a directory, as each business is listed along with its address, contact information and job openings. The app functions as a digital coupon book, listing up to five offers from each business.  
There is no cost to be included in the app. However, a business must be a member of the Oxford Chamber of Commerce. Featured businesses can list up to five offers, but are not required to participate. Business owners decide how they want to utilize the app. They will all be given GetOfferz decals and advertising material to display in their stores. This way it will be easy for customers to identify which company is a part of the app.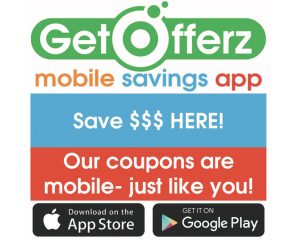 Shoppers can download GetOfferz for free from the App Store or Google Play. Once downloaded, users can browse the business directory, as well as the active offers. To use the offers listed on the app users will have to create an account for $1.99 per month.
Oxford Chamber of Commerce President, Kelli Riggs, said she believes GetOfferz has a lot of potential.
"It's another way to promote our businesses, and to get people in the doors of other businesses," Riggs said. "It's going to be a way to grow and get more businesses in the chamber."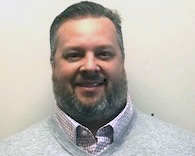 Oxford resident Dave Bryan, chairman of the chamber board, created GetOfferz. He said the idea for the app first came to him during a chamber meeting back in April when they were brainstorming ways to help local businesses during such trying times. The idea of a coupon book was suggested, but many members were hesitant due to the lack of success of similar promotions in the past. Though a great way to bring money into a business, the concept itself is outdated.
"We realized most people don't carry coupons or booklets anymore," said Bryan. "Most things are mobile, so we just started looking at the costs and logistics of getting an app built."
The Chamber did not have the resources to take on the project. However, Bryan, who said he's always had an entrepreneurial mindset, decided to run with it. 
The entrepreneur said he took on the project with the intention of working together with the Chamber. He hired a software company in July, and they worked together to lay out the structure. The build of the model was finalized in December 2020.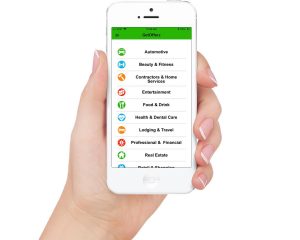 "This endeavor is an income for the chamber," Bryan said. "A large percentage of the profit will go back to the Chamber in the form of a donation from GetOffers LLC."
Bryan is a local business owner of Mobile Game Party LLC, 6224 Morning Sun Dr..
"It was my mission to see if we could help local businesses, and also find a way to lift up the chamber financially," Bryan said. 
As far as what's next for GetOfferz — once the app is operational in Oxford, Bryan said he plans to introduce the app to nearby communities and their chambers. He hopes that one day, GetOfferz will be utilized by chambers in cities throughout the country.
"The key is to keep the focus on local chambers and their businesses," said Bryan. "If we do that, the rest will come."