Biden's OSHA vaccine proposal stirs community conversations
President Joe Biden's Sept. 9 announcement that all employers with over 100 employees must require vaccination or weekly COVID-19 testing is meeting Oxford with mixed reactions.
Biden tasked the Occupational Safety and Health Administration (OSHA) with administering and enforcing the mandate as an Emergency Temporary Standard (ETS). OSHA, a regulatory agency of the Department of Labor, can require businesses and large companies to put safety regulations in place that promote the health and security of workers. 
In Oxford, employers that meet this number of employees include Kroger, Walmart, Schneider Electric, Miami University and the city itself. Both Miami and the City of Oxford had already required mandatory vaccination for employees before Biden's announcement. 
The regulation creates both legal and logistical questions. Karen Meyers, an assistant visiting professor at the Farmer School of Business specializing in Legal Business Studies, said Biden can argue the virus is a health and safety risk in the workplace. This means he can use ETS classification, which doesn't have to be published in the federal register or get pre-approval protocols because it is applied to emergency situations. 
In this case, requiring vaccination to protect against COVID-19 is like requiring "gear and hardhats to protect construction workers and ear pieces to protect workers who have high levels of noise and exposure," Meyers explained. 
Meyers said it was important to look at precedent, citing the case Jacobson v. Massachusetts (1905), in which the Supreme Court upheld vaccine requirements against smallpox in Cambridge, Massachusetts. Jacobson concluded that individual liberties guaranteed by the Constitution do not wholly free people from restraint. Meyers said that this directly connects with the new regulation. 
She said that while it is hard to generalize, a significant number of businesses likely welcome the policy. "It puts them in a better position because they have a backup. It's not just them saying to get vaccinated, it's the government saying it for utilitarian common good reasons," Meyers said. 
She added that some businesses may be against such regulations. "There are some people who feel private businesses should not be regulated by the government," she said. "That's where we get to the conclusion of Jacobson. What is the ultimate right here?" 
Jenifer Moore, corporate affairs manager for Kroger stores in the Cincinnati-Dayton division, said that Kroger's priority is ensuring the health of employees and customers. She said Kroger continues to "strongly encourage everyone to protect themselves and each other by getting the vaccine."
"We look forward to reviewing the guidance from the Department of Labor about President Biden's plan and what that means for employers and employees," she said. 
By citing past efforts Kroger has made to encourage vaccination, she indicated Kroger's openness to following the new federal guidelines. "We've partnered with the Biden administration on several initiatives to accelerate COVID-19 vaccination in America," Moore said. 
Businesses that are reluctant, however, may face consequences. OSHA is empowered to fine employers up to $13,600 for violating the rules, and challenges made to the regulation could come with unforeseen litigation costs. 
"People who are really good workers may quit," Meyers said, "and of course, businesses don't want to lose really good workers."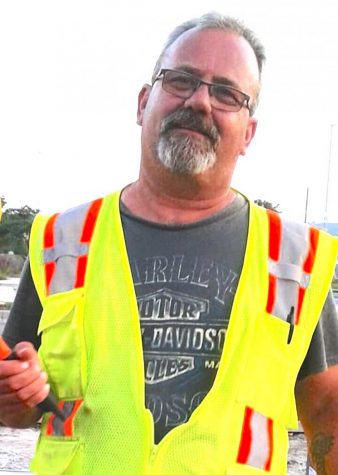 Community member Edward Huff commented in the Facebook group Oxford TALK that he was strongly against the mandate. 
Huff is a project manager who travels around the country to complete paving projects for hospitals and energy companies. He also owned a roofing business in Harrison, Ohio for 25 years. 
"I'm not asking employees to be vaccinated in my business," Huff said. He said his employer at the larger paving company has led him to believe he won't comply either. "My employer who has over 100 employees will not mandate its workforce to be vaccinated regardless of the new policy trying to be set forth by this administration, either."
Huff also said he has spoken about the new regulation with many people at hospitals he has worked for. "Many of them will leave their jobs if they are forced to take the shot," he said. 
He said one of his main concerns was about government encroaching on individual rights. "It's not my job to tell employees what to do in their healthcare, nor is it the government's," he commented on Facebook. He said he supported the notion of "your body, your choice" in all circumstances.  
In a comment response to Huff, community member Donna Cheshire disagreed. She wrote that she believed the mandate would help protect against the spread of the virus and that testing was the responsible thing to do for unvaccinated individuals.
Ohio Attorney General Dave Yost and Gov. Mike DeWine both criticized Biden's policy as an overreach of presidential authority, but stopped short of saying Ohio would wage any legal challenges to Biden's mandate. 
According to Meyers, governors and elected officials don't have standing to sue, but there are questions about whether the state may successfully bring a case to court. The conflict remains over the balance between individual liberties and the necessity to preserve public health, she said. 
Meyers said that while court cases may delay implementation of the policy, politicians against it may not block the regulation completely. "If I were going to be a betting person, I would say their chances of winning are less than 50%," she said. 
As OSHA moves forward with the policy and as disagreements proliferate, Meyers stressed the importance of collaboration during a challenging process. 
"People are going to file suits. People are going to try to block this. And though many Oxford businesses are under 100 people, that doesn't mean they don't have the challenge of making decisions about vaccination vs. individual freedoms in their own right," she said. 
"I'm in favor of people collaborating and trying to be educated and trying to appropriately apply what we have done with vaccinations in the past," she said. 
"We should share ideas and discuss without shouting matches," Meyers said. "Businesses so far have shown good evidence they can do that."