Spring Street Treats opens after renovations
Driving west down Spring Street toward Kroger, you may notice a line of traffic with their left turn signals blinking in the evening hours.
Spring Street Treats has reopened.
The popular soft-serve emporium has been closed for remodeling for the past three months – adding another drive-thru lane to help ease the backup on Spring Street – but re-opened on Feb. 20.
"Ever since trying Spring Street for the first time, it has become one of my favorite places to hang out after a stressful day of classes," said Miami University senior Natalie Musolf. "The best part is I can eat the ice cream and not have a tummy ache all night, since I'm lactose-intolerant."
The allergen-friendly soft serve is a plus for many. After trying many samples at an ice cream fair in Columbus, owners Amy and Allen Ansorg kept coming back to a certain table — solely for its great taste and the efficiency of the packaging, Amy said. 
"We didn't choose it because of that (allergen friendliness), we chose it because it tasted best," Amy said. "But, as awareness on these issues has grown, it has made our product something more people are excited about."
Amy said many adults and children have told her they had their first ice cream at Spring Street Treats… or at least the first one they have enjoyed without feeling sick.
Whether you choose one of the rotating specialty soft-serve flavors, a mix-up with any toppings, or go for a savory snack such as a warm hot pretzel with cheese, you are not likely to be disappointed.
At 321 W. Spring Street, "Treats" is located just past the railroad tracks, but before you get to the Marathon gas station at the intersection of Spring and Locust. Conveniently located just off the edge of campus, but with easy access for the rest of town, it is hard to miss with its retro fast-food vibe and key-lime exterior. 
The remodeling expanded the food preparation area inside and added a second drive-thru lane. Customers no longer can go inside but are served either in the drive-thru or at two walk-up windows. They can park and enjoy their snacks in their cars, or on picnic benches and a nearby hillside.
For some Miami students, the return to campus after J-term has meant the return of weekly ice cream runs with the roommates.
A walk to Spring Street has become tradition for junior housemates Ryan McLain, Madison Theodore, Emma Bach and Rachel Milenius. "We love getting a break from sitting in our house to go for a walk and sit on the hill to enjoy an ice cream and play cards," Theodore said.
The Ansorgs said they hope many people will feel comforted by the shop in the same way. "We want people to come here for a first date or to bring the team after a baseball game," Amy said. "Al and I really had a vision of it being a place for families to gather."
Allen and Amy met when they lived on Western Campus attending Miami University in 1989. After graduating in '92, the two found their way back to Oxford a few years later while expecting their daughter, Ava. It became their home and 11 years later, in 2012, they opened Spring Street Treats. 
"Al had always wanted to open a business, but didn't know exactly what," Amy said. "The more we discussed, and with Ava being 11 at the time, we realized there's no ice cream shop in town."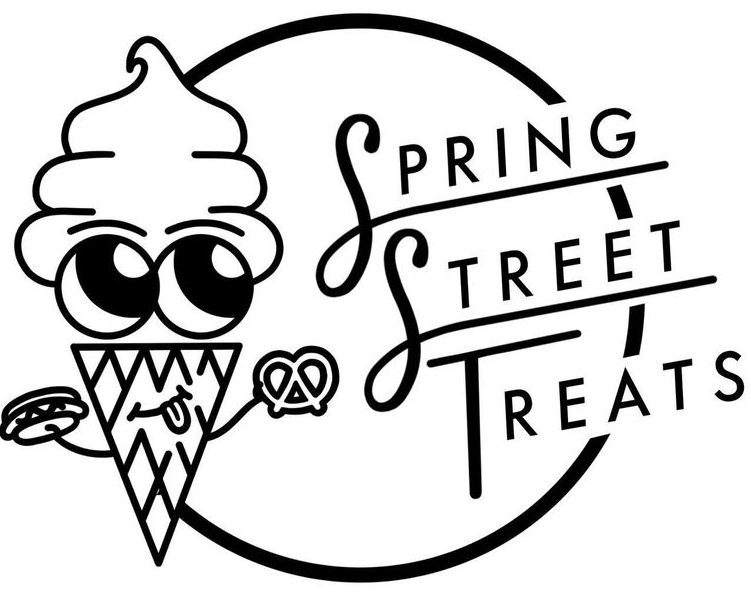 Amy and Allen were the dream team for starting a business. Allen had a creative vision and Amy took care of much of the business behind the scenes. 
Their strong family values are evident in the business. At age 11, Ava created the shop's logo with a little help from her dad. The adorable logo is still used today, although revamped slightly by Ava now that she is studying art and design at college, Amy said. 
"I'm very proud of all he has done, but we are in a transition phase now," Amy said. With their daughter off at college now, the two are empty nesters and exploring different options for the future. But don't worry, it doesn't seem the ice cream shop will be going anywhere, anytime soon, Amy said.