Comics store opens in Oxford
It's not every day that a life-size Pikachu character is spotted on High Street in Oxford.
On May 1, the Pokémon character stood in front of Future Great Comics at 37 W. High Street and posed for pictures and greeted customers at the store's grand opening.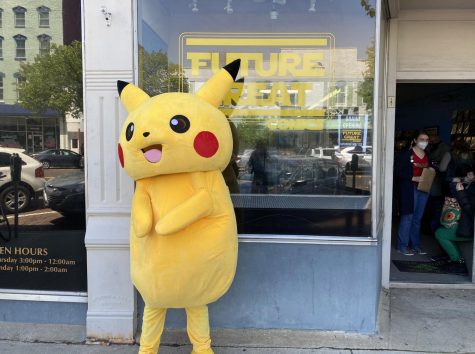 Future Great Comics, previously located in Hamilton, is a comic and gaming store located next to Oxford Opticians. 
The shop brings a mix of products to Oxford's uptown business district. It sells a wide variety of comic books, collectibles, card and board games, manga and vinyl. Customers also can come in and trade or sell their comics and collectibles. 
Brian Levick, the store owner, is excited to be in Oxford and was thrilled with the opening-day turnout.
"I think I only had about two minutes where there was no one in the store all day," Levick said. "It was a great sales day, and everyone I met was so welcoming, so it made for an easy transition from the other store."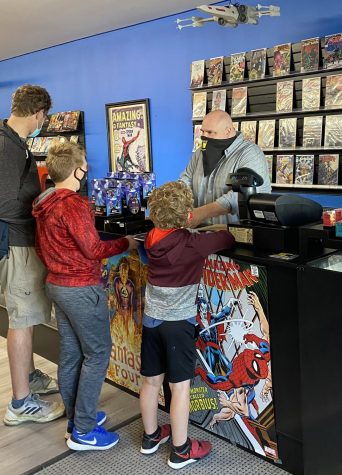 Levick said he has been hoping to make the move for quite some time now, as many of his customers were students and professors living in Oxford. When he saw the space was available to rent, he jumped on it. 
"It seemed too good to be true," he said.  
The shop replaces the Madison Lee Hair Salon, a business that closed its doors last year during the pandemic. 
Nicole DeLisle, a former Oxford resident and friend of Levick, will help out at the shop a few days a week. DeLisle said she's excited to see the impact that Levick and his store will have on the community. 
"He did some great things for Hamilton that I think Oxford will really appreciate," DeLisle said. "For the kids that don't drink so much, that just want to come out and play games, this gives them something else they can feel a part of."
Logan Kocka, a junior biomedical engineering student at Miami, stopped into the store during the grand opening to shop for her brother. 
"I think this will be the perfect addition uptown," Kocka told Levick, while he was ringing her up. "It's a nice change from the bar culture. Having a store like this further diversifies the uptown interest."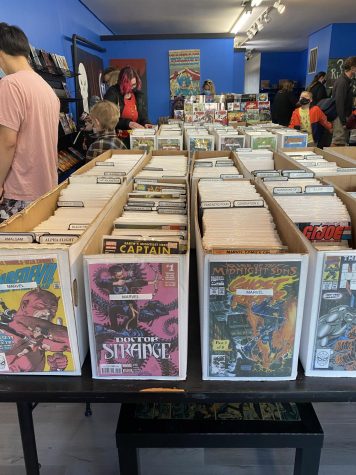 As far as what's next for Future Great Comics, Levick says he is working on getting a gaming room ready that customers can rent out for a certain amount of time. He is excited to continue to grow and become a mainstay in Oxford. 
"To not have a comic shop seemed like a disservice to the town," Levick said. "I'm really happy to provide that and give people another outlet."