Council selects Snavely as new mayor of Oxford
William Snavely is once again the mayor of Oxford, selected at the city council's organizational meeting Tuesday night. 
Snavely, who had been vice-mayor, succeeds Mike Smith, who was ineligible to run for re-election to council this year because of term limits. 
Snavely, a retired professor from Miami University's Farmer School of Business, was elected to city council two years ago. However, he had a previous tenure in local government, serving on council from 1987 to 1995 and from 1997 to 2001. He served previous terms as mayor from 1991 to 1993 and from 1997 to 2001.
A native of Peoria, Illinois, Snavely came to Oxford in 1977. He served in several faculty roles at Miami, eventually becoming associate dean at Farmer.  In 2007, Snavely accepted a position at San Diego State University, but after retiring, moved back to Oxford, where he was active on the Oxford Planning Commission before being re-elected to council two years ago.
Tuesday's meeting began with Law Director Chris Conard swearing in Amber Franklin and Alex French, newly-elected to council Nov. 2, and Chantel Raghu and David Prytherch, veteran members who were re-elected.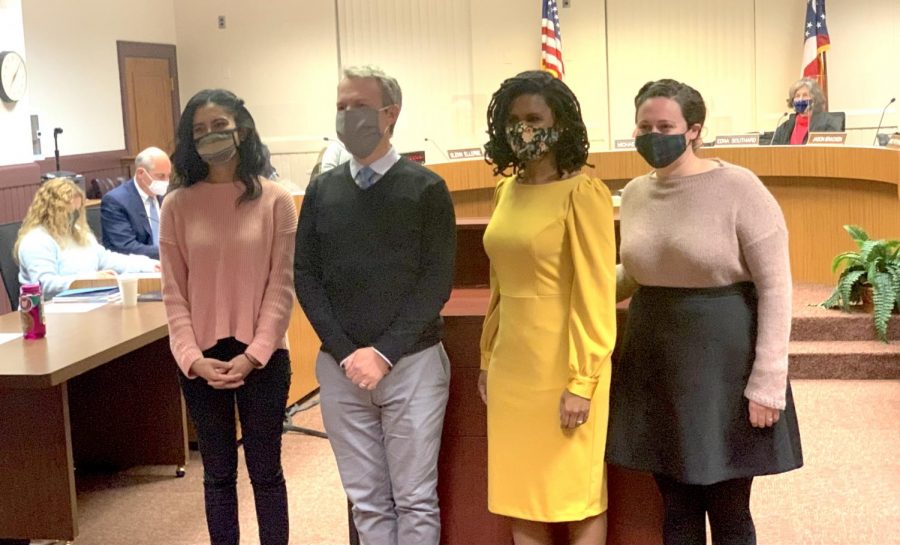 The council then moved into a closed-door executive session for 45 minutes to select which council members will serve as mayor and vice mayor for the next two years. When they returned from the executive session they unanimously picked Snavely to be mayor and Raghu to serve as vice-mayor.
The meeting then adjourned amid hugs and congratulations, with no speeches, pledges or promises.
Under the city's charter, the mayor presides over council and has various ceremonial duties, but the city manager – hired by council – is the chief administrator of the city government. The seven-member council, sets city policies, establishes city goals, and oversees and approves the annual budget. They also make decisions surrounding the staffing of departments, boards and commissions. 
French said she was inspired to run for city council in May after witnessing the struggles that people went through during the pandemic. Her platform included strengthening Oxford's voice in its relationship with the university, the housing crisis, environmental initiatives and helping local businesses. 
"I'm feeling super happy and thankful to have been put in a position to be sworn in tonight and I'm ready to get to work and deliver on my platform," French said. 
Franklin has been an active member of the community for 10 years and a part of the Oxford Police Community Relations and Review Board for five years. Her platforms included police-community relations, adding a social worker to the police department, affordable housing and mental health services. 
"I'm really looking forward to being able to serve this city," said Franklin when asked what she was looking to during her term. "I'm looking forward to progressing the work of (establishing) the police social work position as well as bringing more public art to Oxford."