Newcomers to fill two seats on Oxford City Council this November
On Nov. 2, the ballot will have four names for Oxford City Council for four seats – two newcomers and two incumbents.
Because they are unopposed for the two open seats, newcomers Amber Franklin and Alex French are assured of election, yet both say they will conduct vigorous campaigns.  Incumbents David Prytherch and Chantel Raghu, also on the ballot, are unopposed for re-election in the non-partisan race.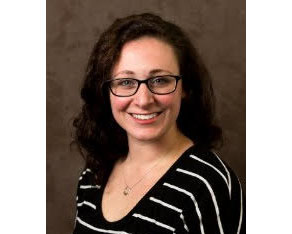 Franklin and French will fill the seats now held by Mike Smith and Edna Southard, who are term-limited. Both newcomers said that they want to use the campaign to learn more about their city and the people who live in it. Both say events of the past 18 months inspired them to run. 
Alex French: 'Come Home to Oxford'
French came to Oxford 15 years ago as a Miami University psychology student. It was this time in her life that she became interested in politics and its intersection with her passion for psychology. 
After completing her degree in Oxford, she completed a post baccalaureate fellowship at Procter & Gamble, then earned a master's degree in political psychology from the State University of New York. 
"I have questions about why things are the way they are," French said. "I can use psychology and research to answer a lot of them. What I am interested in for intellectual satisfaction also scratched the itch of this bigger, broader interest in the state of the country and the state of the world."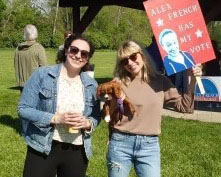 She lives in Oxford and works for Sandy Hook Promise in program design and delivery. Sandy Hook Promise is a national nonprofit, founded by several family members of children who were killed at Sandy Hook Elementary School, in Newtown, Connecticut during a school shooting in 2012. The organization aims to end gun violence in schools by lobbying for policy change and educating people on the signs of gun violence to prevent future tragedies. 
French launched her campaign for council May 15. She said the struggles that everyday people found themselves in during the pandemic inspired her to run. 
"COVID brought to light a lot of issues that Oxford is facing, both in terms of its day-to-day function and the way that Miami and Oxford interact," French said. "I think as a former student and now as a resident of the town, I felt like I needed to do something, because I have that unique perspective. I was a student, a professor and now a resident. I want to balance that town-gown relationship."
French said the relationship between Miami and Oxford seems "ill balanced," because the university has a lot of impact on the city, but Oxford has little say in the policies of the university. She wants to advocate for Oxford to have strong representation in that relationship, so that both parties can benefit.
French plans to run a "campaign as usual" with canvassing, yard signs, shirts and events, despite running uncontested.  She said she will carry information about the contested Talawanda School Board race with her, educate people and encourage them to share their voices.
She wants to bring students into the conversation about what they want to see from City Council.
French focused her campaign on four issue areas she plans to advocate for for while on the council: 
The relationship between Miami and Oxford:

She said Oxford is a college town, and that relationship cannot be ignored. 

Oxford's housing crisis:

French believes that solving this requires being "proactive and creating opportunities for more low-income housing." She recognizes that this will take some time, so French will also advocate for true low income housing for the homeless. Currently, low-income housing in Oxford sits on the edge of town, making it hard for the people who live there to get to work and interact in their community. 

Environmental initiatives:

"The current council has done a great job implementing environmental policy, and I want to help build on that," French said. "I think that politics is where influential environmental policy can really come into play. We can make definite and impactful changes at the local level."

Local business:

She wants to help the city businesses function well during all times of the year, not just when students are in town. French said this will require a creative approach and a diverse array of businesses that can attract all age groups.
French is running her campaign mostly by herself, but she said her friends have been "happy to help when they can." Her campaign slogan is "Come Home to Oxford." 
Alex French's campaign can be contacted through its Instagram account or by email at [email protected]. 
Alex French speaks to a group of supporters at her campaign kickoff event in May. It was held at Leonard Howell Park.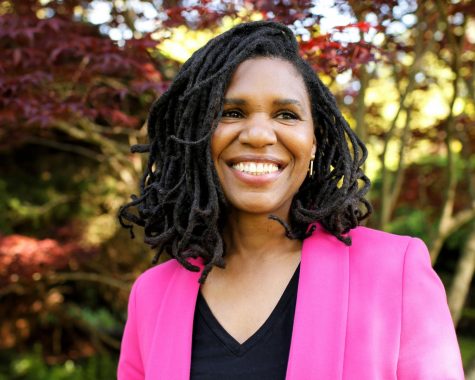 Amber Franklin: 'Lift Every Voice'
Since she moved to Oxford a decade ago, Franklin has been an active part of her community. She is a professor of speech pathology and audiology at Miami, which is what brought her to the town. She also is a founding member of the Oxford Police Community Relations and Review Commission. 
Franklin was born in St. Thomas, U.S. Virgin Islands, but grew up in Canada. She got a bachelor's degree in psychology from McMaster University in Hamilton, Ontario. After moving to the United States, she got her master's degree in speech pathology from the University of Rhode Island, then a PhD from the University of Washington.
When she first moved to Oxford, she said many people recommended that she live in Cincinnati instead of Oxford. 
"I think the assumption was that as a Black woman, I'd be happier there," Franklin said. "I'm sure there are things I could enjoy in Cincinnati, but I've been able to make a really good life and home for myself and my family here in Oxford."
Franklin's role on the police commission launched her into a run for Oxford City Council. She said the group has been around the last five years, but got thrown into the spotlight last summer when protests around the nation and the world erupted over the killing of George Floyd by Minneapolis Police Officer Derek Chauvin. 
"I was on the commission because I believe in police-community relations. I know how important it is," Franklin said. "I also know the importance of having some civilian review. I just think that civic engagement is important."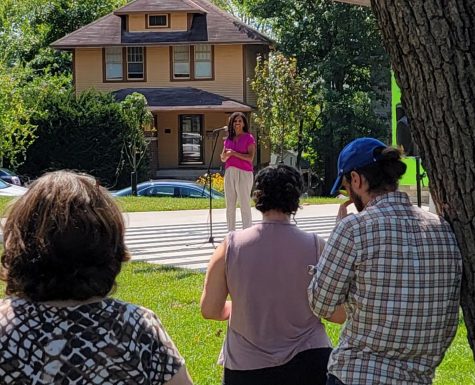 Franklin  said she will be centering her campaign and her focus on city council on three issues: 
Adding a social worker to the police department:

She said that might be voted on by the current council this year, but if it is not, then she will bring it to the table during her term. Even if it is passed this year, the person in that role will need support in the coming years, which Franklin said she will help provide. "The social worker can be a support for OPD, but they could also go on non-violent calls independently," Franklin said. "Police have been in the spotlight lately, but I think our first responders across the board have been stretched because they have to respond to all of these non-violent calls. The police social worker position is vital." 

Diverse and affordable housing:

Franklin said housing in Oxford is especially important for those with low incomes. 

Mental health services:

She wants to bring more mental health services to Oxford that can serve the diverse population.  
In this uncontested race, Franklin said she will still engage in a 'get out the vote' campaign. As an elected official, she said it's her job to break down barriers to voting and other types of political engagement. 
"It's important for everyone who is in a race to generate energy for all races on the ballot," Franklin said.
She kicked off her campaign last month with a small staff of friends who she relies on to bring different perspectives from around the city to her campaign. 
Franklin admitted that there are a lot of issues that City Council deals with, so she cannot know them all. However, she said she is a good listener and a fast learner, which she thinks will help her thrive in this new role. Her campaign slogan is "Lift Every Voice." 
"As a speech pathologist, I understand the importance of voice," Franklin said. 
Amber Franklin's campaign can be contacted through their Instagram or Facebook, or by emailing her at [email protected].