Kiwanis Club honors Oxford's 2021 Citizens of the Year
The Kiwanis Club of Oxford honored two local residents as Oxford's 2021 Citizen of the Year, and three others as Oxford Citizens of the Years, for service extending beyond the confines of 2021.
Molly Bowers Franklin and Dave Belka were the recipients of the 2021 award for their work in the Oxford community. Winners of the Citizens of the Years awards were Valerie Elliott, Ann Whelpton and Bruce Murray. The designations were announced Jan. 2.
The awards are currently given by the Kiwanis Club of Oxford, but were started in 1926 by Avis Cullen, then the owner of the Oxford Press. Cullen started the award as a way to recognize community members for their public service.
The Kiwanis Club took over the organization of the award several years ago after the Oxford Press ceased operation as a freestanding publication.
Molly Bowers Franklin was honored for her work in creating music and comedy videos for people unable to leave their homes during the pandemic. Franklin worked as a musical therapist for Butler County nursing homes before losing her job in early 2020.
Once stuck at home during lockdowns, Franklin decided to record herself playing a song on the piano. She posted the recording to Facebook.
"A handful of my friends were like 'more, more, more,'" Franklin said.
She spent the next few days recording a few more songs and posting them. Her friends on Facebook kept asking for more videos.
"Then I started dressing up," Franklin said.
And with that, her Facebook "Sequester Series" was born. Franklin would go on to post videos of her dressed up in costumes including wearing a cowboy hat, being Princess Leia from Star Wars and more. She posted many different songs and brought special guests like family, friends and community members to join in the fun.
"Every day I felt like I had to do something because people who really were lonely were reaching out to me and saying, 'Thank you so much and look forward to whatever you're going to post today,'" Franklin said.
While she doesn't post every day anymore, Franklin said she tries to post a video from the series once a month. But since she started as a high school teacher in Cincinnati, Franklin said she doesn't have as much time to record and post for the Sequester Series.
When she found out about her nomination she said she was humbled.
"I just want to say it was a group effort," Franklin said. "I'd like to especially thank my mother. Her name is Nora Ellen Shera Bowers because she was my biggest fan and my biggest participant."
Dave Belka's contribution in Oxford was focused more on the organization of community events and fundraising for local charities and public service organizations.
It started when Belka wanted to try to help the Talawanda Oxford Pantry & Social Services (TOPSS) food collection. Normally, Belka said there would be in-person door-to-door canvassing of neighborhoods in Oxford. But due to the COVID-19 pandemic, that was not possible.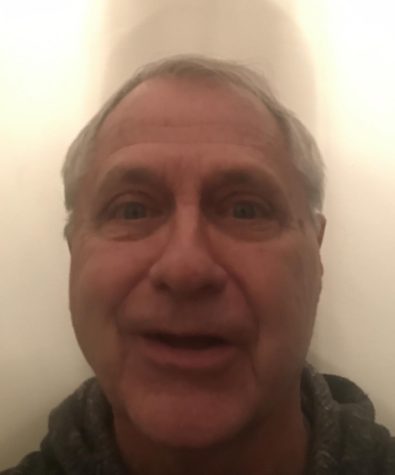 Instead, Belka helped create a letter that he could give to his fellow Kiwanis members. The members were to give these letters to five to 10 neighbors asking for donations.
The drive brought a total of 2,300 pounds of food and $1,500 of unsolicited donations. 
The success of that collection prompted Belka to help organize another drive for Oxford's senior center. On collection day, volunteers stood waiting for cars to drop off their goods. One volunteer offered to bring out another table to put the donations on.
"I said 'you're going to need five tables,'" Belka said.
The collection produced 2,000 donations for the senior center.
In his role as the chair of the Kiwanis Community Service Committee, Belka helps plan fundraisers. His committee has worked to plan chili suppers, and for the past two years Belka has organized the holiday bell ringing donation operations.
"We've set a record in 2020 figuring that's because of COVID," Belka said. "We beat that record this year. So that was over $12,000, which simply is amazing."
The Citizen of the Years first recipient, Valerie Elliot, was recognized as a knowledgeable figure on Oxford's history and has helped all city commissions and city council for decades. 
She created some of Oxford's walking tours and is still involved as a guide on the four seasonal spring HAPC walking tours. Her work for the NAACP and the Oxford Museum Association in preserving historical artifacts also contributed to her award.
Ann Whelpton was nominated for her work developing Age Friendly Oxford. The organization works to help make Oxford a better community for seniors by improving all aspects of their lives.
Her work with Age Friendly Oxford has led to a partnership with AARP which helps with training and organizing community efforts.
Bruce Murray's nomination came about after he began publishing his weekly series "Musical Snacks." The series was meant for community members to enjoy during the lockdowns. The show was published every Wednesday until October.
Murray had previously won Citizen of the Year for his musical contributions to the community. This year, he was recognized for Musical Snacks as well as a decade of musical performances in Oxford's Community Arts Center.
Michael Rudolph is a previous recipient of the Citizen of the Year award. He is the head of the committee that collects nominations and chooses the winners. For 2021, Rudolph said the committee received about eight nominations, but has received more in the past.
"It varies year to year," Rudolph said. "It depends a little bit on how much people are (involved) in the community because this is a community service award. It's for volunteer work. And if there's not a lot going on, there might not be a lot of people who were nominated."
Rudolph said the three that were not awarded weren't necessarily unqualified, but the committee had to limit the categories.
Recipients received a framed award and a luncheon to honor them.