Miami student found dead in off-campus apartment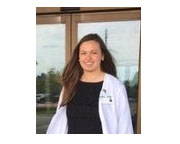 Oxford Police found Miami University student Tatum Moleski dead in her Oxford apartment March 19.  
Police declined to say what prompted them to go to the apartment at 3:23 p.m. A cause of death has not yet been determined. The case is now in the hands of the Butler County Coroner's Office, which said it is awaiting the results of lab tests that could take another few weeks. 
Moleski, 24,  was born in Brighton, Michigan, on Feb. 9, 1998, where she graduated from Brighton High School before coming to Miami.
She was majoring in premedical studies and biology and participated in various student groups, including the Associated Student Government (ASG) and College Democrats. As a senior, Moleski was also working as a certified pharmacy technician since October 2021. 
In 2019, a story written about Moleski in The Miami Student shared her experience as the victim of a sexual assault and her frustration over the way the university dealt with the incident. 
Friends said Moleski spent a lot of time caring for people, in the form of volunteering and working for various medical groups. Moleski volunteered in emergency rooms and as a patient care assistant. 
While Moleski's family could not be reached, her mother has made one social media post on Facebook which received comments of condolences. Both Miami University and the Oxford Police Department have expressed well wishes for Moleski's family and friends. 
"It's tragic, especially with someone so young. My heart goes out to her family," Lt. Lara Fening of Oxford Police Department, said in a posted comment. 
Funeral plans for Moleski are not yet known.