Gov. DeWine plans to lift all statewide COVID-19 restrictions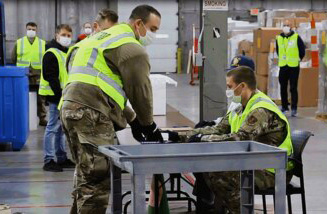 Ohio Gov. Mike DeWine said Thursday he will lift all statewide COVID-19 restrictions when the rate of new cases gets down to 50 per 100,000 members of the state's population for two consecutive weeks. 
As of Thursday, the one year anniversary of DeWine's first COVID press conference, the state was reporting 179 new cases of the virus per 100,000 people. That is down from the 731 new cases per 100,000 that were reported in early December, when vaccinations against the virus began.
"The end of our fight is now in view, but we must continue pressing forward in these final days," DeWine said Thursday. "We want all Ohioans to complete this vital mission together."
Also Thursday, Miami University announced it plans to return most of its classes to face-to-face instruction for the fall semester. Miami closed its campus in March, finishing the 2020 spring semester with all virtual classes. During the current school year, it has been operating with a combination of virtual, face-to-face and hybrid classes. The fully-remote option will be dropped for the fall, the university said.
Miami President Gregory Crawford cited the growing availability of vaccines as a major factor in this decision.
"As the rollout of vaccines continues, there appears to be light at the end of the tunnel for this pandemic and we believe all faculty and staff will have the opportunity to be vaccinated by the end of July," Crawford said. 
Governors in Texas and Mississippi lifted mandatory mask requirements in those states earlier this week – something most health experts have advised against, but DeWine said he will not be pressured into acting prematurely.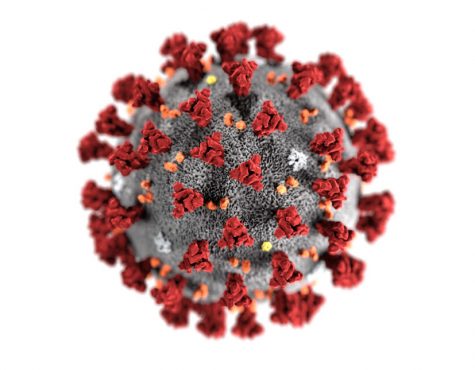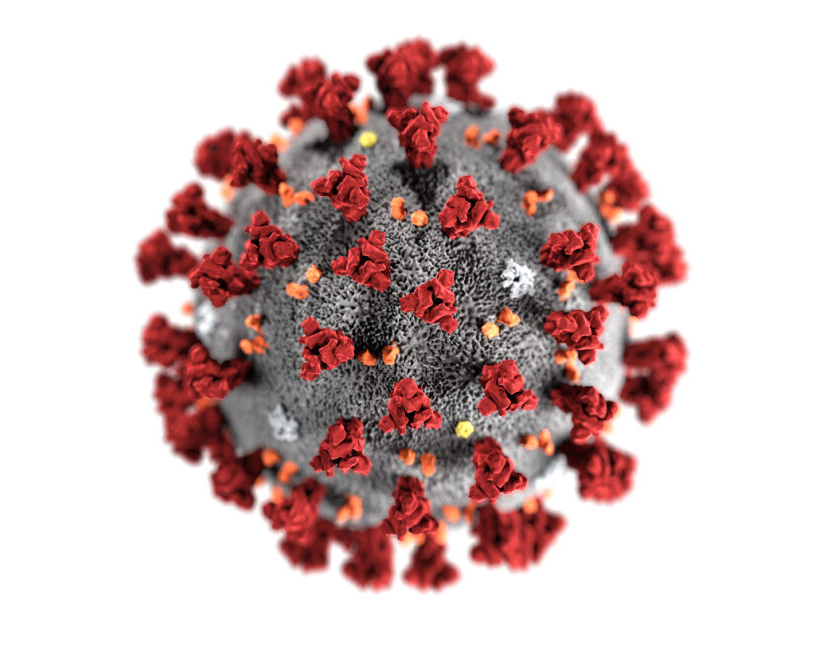 The declining number of cases proves the effectiveness of wearing masks in public places, which has been mandatory in Ohio since July. DeWine called the masks, "battle tested," and said the requirement needs to remain in effect until the goal of 50 new cases per 100,000 is met.
Most Ohio schools are now reopened
At a press conference earlier in the week DeWine opened with the status of Ohio's March 1 deadline for having all schools in the state open for face-to-face learning. Nearly 200,000 school personnel working in grades K-12 have been vaccinated across the state in the past four weeks, he said. That includes the Talawanda School District, where all schools are open for face-to-face instruction.
"I thank all our partners who helped us get this done, all the school personnel who made this happen as well," said DeWine. 
Out of the 609 public school districts in Ohio, only eight are still committed to online only instruction. Back in January, more than 50% of public school students were not attending in-person learning. 
"This has been a very successful program, we are very, very happy about it. We want to thank all our teachers, we want to thank all our students, all school personnel," said DeWine. 
Seven of the eight remaining public schools still instructing online will return to in-person within the next few weeks, he said. 
The availability of vaccines is growing
Last week DeWine mentioned the possibility of Ohioans receiving a total of 96,100 vaccine doses from Johnson & Johnson, the third vaccine to be approved for use in the United States. On Monday, DeWine confirmed that the state will be receiving those shipments, to bring the total vaccine doses available in the state for this week up to 448,390 doses. This marks the most doses of the COVID-19 vaccines coming into the state for one week. 
The Johnson & Johnson vaccine will be sent to select independent pharmacies across the state as well as local health departments, hospitals, and chain pharmacies. More vaccines means more locations able to give the shots. The list of available providers can be found at vaccine.coronavirus.ohio.gov
The state will be expanding the eligibility to receive vaccines in Ohio. 
The 1C Vaccination Program, or Phase 1C, opens the eligibility to receive a COVID-19 vaccine to individuals who have additional medical conditions that may increase a person's risk of illness and death from COVID-19. The other demographic includes non-medical professions that put individuals at risk, including active duty police officers, and firefighters with active certificates, funeral service employees and childcare and pre-kindergarten teachers. A full list of who is eligible can be found at coronavirus.ohio.gov
The approximately 246,000 individuals who fall under the 1C category were able to start receiving their vaccines Thursday, March 4. 
Also beginning March 4, was Phase 2 of Ohio's vaccination program. This phase widens the age restriction of receiving vaccinations in Ohio by lowering the age eligibility to 60 years and older.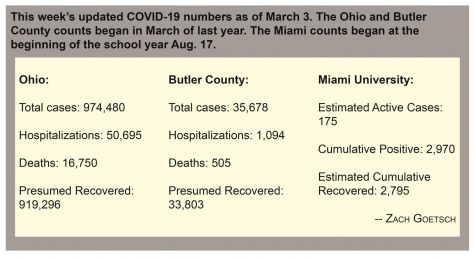 "The age numbers are very, very critical," said DeWine about lowering the eligibility to 60. 
Nearly 93% of deaths in Ohio and two thirds of hospitalizations were individuals aged 60 and over. The previous phase that only allowed individuals aged 65 and over was in effect for almost an entire month. 
Other venues and activities may open up soon
Restrictions on attendance at sporting events and other gatherings may soon be loosened if the case numbers continue to fall.  Two public health orders were signed Tuesday, March 2 by Ohio Department of Health Director Stephanie McCloud, targeting mass gatherings and sports and entertainment venues. 
Most mass gatherings are still prohibited but, with the signing of the order, a few different gatherings are now acceptable with precautions such as wearing masks. They amount of people is allowed to exceed 300 persons if complying with health orders. 
Sporting events are now allowed to have 25% of indoor capacity and 30% of outdoor seated capacity. Entertainment venues are allowed the same percentages of patrons.
DeWine said he and the Ohio Department of Health continue to stay focused on easing restrictions over time as COVID cases drop, rather than opening everything up at once.