Norovirus outbreak concerns Oxford residents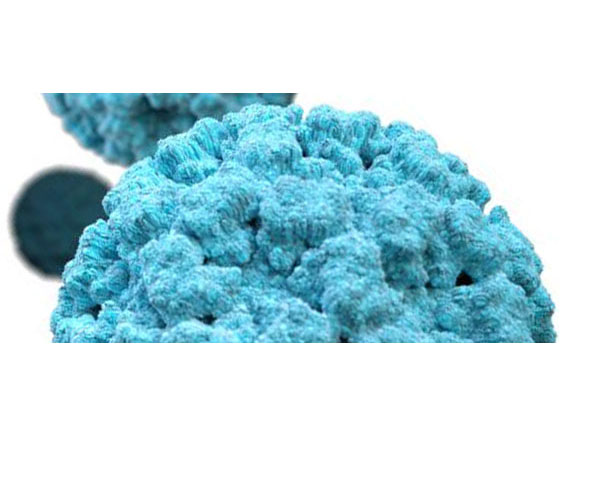 Students and faculty at Miami University and the Talawanda School District have caught norovirus, a contagious virus that causes vomiting and diarrhea. Norovirus outbreaks are common and the virus spreads very easily and quickly, according to the Centers for Disease Control and Prevention (CDC). 
"Norovirus is a naked capsid virus, and it basically doesn't have a membrane," said Andor Kiss, director of the Center for Bioinformatics and Functional Genomics at Miami.
According to the CDC, the most common symptoms of norovirus include diarrhea, vomiting, nausea and stomach pain. Other symptoms include fever, headache and body aches. 
Norovirus spreads from infected individuals to others, and through contaminated foods, water, and surfaces. 
"It is really hard to clean off of surfaces. It tends to not elicit a super strong immune response. It also mutates quite rapidly. Unfortunately, it lasts a very long time on surfaces, and you don't need that many particles, only a handful, to get infected," Kiss said. "Because of the nature of the virus, you can get reinfected a week or so later."
Kiss contracted norovirus two weeks ago.
"Not everyone is as susceptible to it," Kiss said. "One's individual microbiome – the microbes in your gut to help you digest your food – plays a role in both the susceptibility in contracting the disease and to the degree of response to the virus." 
University Communications emailed the Miami community Tuesday, April 12 regarding a confirmation of norovirus on campus as well as its prevalence in Oxford. 
"Medical providers at our Student Health Services clinic observed a trend of some students presenting with symptomatology consistent with norovirus, so they sent a patient's stool sample for lab analysis which was later confirmed as positive for norovirus," Jessica Rivinius, senior director of news and communications at Miami, wrote in an email to the Observer.
Miami has increased the frequency of its cleaning protocols, using an EPA-approved disinfectant that is effective against the virus, in dining halls and residence halls to help with the prevention, Rivinius wrote.
"In the university and school community, as you can imagine, with a lot of people and fairly high-density situations both in buildings, resident halls, and cafeterias, if one person happens to be infected, it is very easily spread very quickly," Kiss said.
Maria Siebenaller, a senior at Miami, likely contracted norovirus last week. 
Siebenaller started to feel symptoms April 6, fully experiencing the symptoms the next morning. 
"I don't know exactly if it was norovirus, but from what I've read, my symptoms, and how fast I got over it, it made me think it was," Siebenaller said.
She experienced symptoms of vomiting, chills, body aches, and headaches. The symptoms lasted around 36 hours, she said. 
Before Talawanda School District's spring break, about four weeks ago, quite a few students in one classroom at Marshall contracted norovirus, said Holli Morrish, director of communications and public relations at Talawanda School District. 
"No one alerted me that we have a current issue [with norovirus]," Morrish said. "This was just something reported in passing with some other weekly information."
The outbreak was not enough to close the classroom or the school. 
"I would strongly suspect that (the outbreak) has to do with the fact that everyone has been pretty isolated because the pandemic, fairly masked up, and sequestered from public areas," Kiss said. "Now, all of the sudden people are out and about, masks up, so you see a huge uptick in diseases that are a little bit out of season like norovirus." 
In its email to the university community, Miami urged people to follow these tips from the CDC to limit spread of the infection:
Practice proper hand-washing, regularly, for at least 20 seconds, with soap. Do not rely on hand sanitizer, which may not be as effective at eliminating norovirus.

Wash fruits and vegetables and cook seafood thoroughly.

When you are sick, do not prepare food for or care for others.

Clean and disinfect surfaces.

After touching handrails or other public surfaces, do not touch your face (rub your nose, eat, etc.) until after washing your hands with soap and water.

Wash laundry thoroughly.