Miami improves COVID-19 testing plan for returning students
Oxford's population more than tripled two weeks ago when approximately 14,000 Miami University students returned for spring semester. To cope with the massive increase in risk of spreading the COVID-19 virus, Miami has instituted an aggressive new testing program to monitor cases on campus and in town.
All students were required to be tested for COVID-19 before they could begin classes. Since the start of the semester, the university also has been randomly testing about 200 students per day. Students selected for the random tests are notified by email and given two days to report for testing, said Carole Johnson, associate director of news and communication for Miami.
A new feature of the testing this semester is that the university is using the so-called "saliva tests," which give results within 25-30 minutes, allowing for more tests in a shorter time, Johnson said. In terms of accuracy, saliva tests detected 40% more cases at an early stage of infection than throat swabs collected the same day.
"We have a very detailed initiative for testing students," Johnson said. "It's really based on a wide net and surveillance testing strategy. . . We are looking for specifically students that may be in high risk areas such as closed quarters, like residence halls, off campus larger residential homes. We do intend that eventually all of our students will have been tested."
In the first two weeks of the semester, 70 students have tested positive through university testing sites. Butler County as a whole has not had significant changes in confirmed cases in the past two weeks. The total of new cases remains under 200 per day, according to the county health department. Based upon the daily case count, it does not appear the students' interactions with the people of Oxford have greatly impacted the community's total cases.
Miami University uses three types of COVID-19 tests — saliva testing and throat and nasal swabs, as described on Miami's Healthy Together guide. Miami works with TriHealth, which operates McCullough-Hyde Memorial Hospital in Oxford. This allows for strategic use of resources and efficient testing methods to keep the community as safe as possible, said Johnson.
If  students are suspected positive from their saliva sample, they will be called back within 20-30 minutes for a more accurate, but slower PCR nasal or throat swab. Negative results on the second test means good results with this testing strategy.
According to Johnson, the university has again set up isolation housing for those who test positive in order to minimize the spread around campus. 
Local testing is not limited to that being done by the university. There is also no-contact testing at CVS, Walgreens and the Oxford Urgent care, located at 5151 Morning Sun Road. After hours testing is also provided at McCullough-Hyde, located at 110 N. Poplar St.
According to Krystal Love of Oxford Urgent Care, that facility is administering PCR swab testing, which is sent out to a lab for results. The number of positive cases is slightly decreasing in terms of those coming through the urgent care, she said.
"Actually, I don't think it has been any more extraordinary than it has been previously," Love said. "I feel like this round hasn't been as intense as it was back in November."
Butler County is now in Phase 1b of the state's vaccination program, which allows for anyone age 65 and older to register to receive the vaccine. K-12 educators and staff are also included in this group. As of Feb. 4, the Butler County Health District has administered 2,441 vaccinations, with plans laid out to continue the process. Faculty and staff from the Talawanda School District were given the opportunity to get the first shot of the two-shot vaccine Thursday, Feb. 4.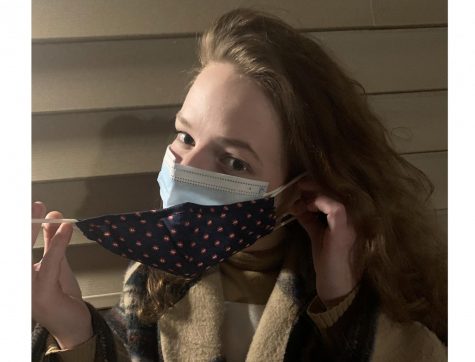 With the Super Bowl being played this Sunday, leaders such as Ohio Gov. Mike DeWine, and Dr. Anthony Fauci, the director of National Institute of Allergy and Infectious Diseases (NIAID), have warned that this weekend could see a spike in new cases if people attend Super Bowl parties. 
In a Feb. 3 interview on NPR, Fauci warned that the Super Bowl could become a "super spreader" event. "Every time we do have something like this, there is always a spike," he said. "Now is not the time for mixed household gatherings."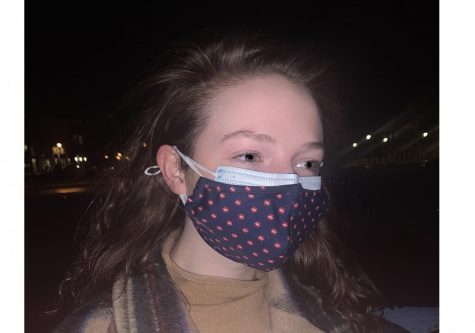 Fauci also recently recommended the use of two facial masks at a time to protect against new, more transmissible strains of the virus. In an interview with NBC News Today, he called double masking "common sense."  
Oxford and Miami both have rules requiring people to wear masks when leaving home, but those rules do not yet require double masks.
"I don't know about requiring but we are recommending [wearing two masks]," Johnson said.