Arts Center appoints new executive director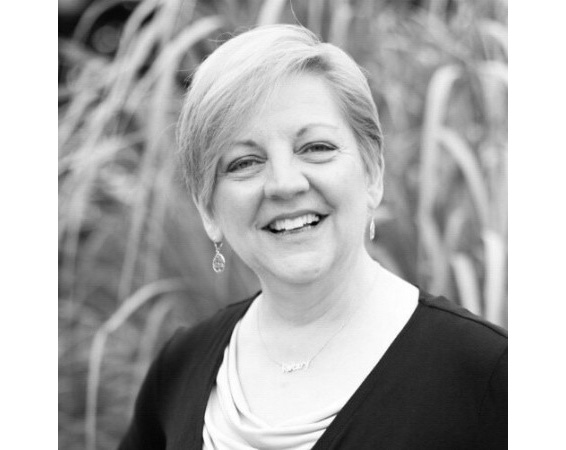 Heidi Schiller, who has had a career with arts centers in Florida and Ohio, is the new executive director of the Oxford Community Arts Center.
"I am very excited to get to know Oxford," said Schiller. "The vibrancy of the city, the students, and young people. I want them to know they are welcome here." 
Schiller was hired by the OCAC board on Jan. 1, succeeding Caroline Lehman-Croswell. Lehman-Croswell, the center's founding executive director, announced her retirement last fall after 14 years, and formally left the post Dec. 21. 
Schiller has 20 years of experience as an art administration professional. After receiving her bachelor's degree in theater, she received a master's of fine arts in film directing from the University of Hawaii, and later received her certification of art administration from the University of Massachusetts.
Schiller is originally from Florida and was the managing director for the Pensacola Cultural Center and Theater for six years. She then moved to Fairfield, Ohio, with her husband and son, and worked in the Community Arts Center in Fairfield for 14 years in various positions.
When the COVID-19 pandemic hit in early 2020, Schiller opened her own business for copyrighting and freelance writing. She saw a job posting for the OCAC position on the ArtsWave website, and put an application in to see where she went.
"I wasn't looking to go back into arts administration, but the opportunity to work in Oxford and work for the Oxford Community Arts Center that was so vibrant, I thought, 'You know, why not?'" said Schiller. "I love art administration and supporting art and engaging people in the journey to creativity."
Beth Baer, recent past president of the OCAC board, and a member of the search committee that hired the new director, said Schiller was at the top of the board's list. 
"Her resume told it all. She was at the top of our list early on. Her experience in Fairfield particularly, since she directed in their performing arts center," said Baer. "Everyone we spoke to was very high on what Heidi had done. When we interviewed her, she had energy and excitement and it was contagious."
As the new executive director, Schiller wants to see an expansion of live performances, thoughtful cultivation of classes and events and a hybrid experience to keep the virtual aspect of the arts alive due to what she called, "the new normal," since the pandemic has hit. 
Schiller said she believes there is a broader reach with a virtual experience, especially to those with possible physical or experiential limitations issues that make it difficult to come to the arts center. Schiller said she also wants to work to build on the program that exists currently, and to show more support for OCAC's resident artists. 
"I want the Arts Center to be a place the community can come to and explore creativity," she said. "Whether it's watching live performances, listening to music or viewing art, I want to get back into people's lives no matter what the avenue."
The Oxford Community Arts Center, 10 S. College Ave., is housed in what was originally the Ohio Female Institute, chartered in 1848 as a school for young women. The facility was re-chartered as the Oxford College for Women in 1906. When that school closed in 1928, the facility was acquired by Miami University and converted to a women's dormitory.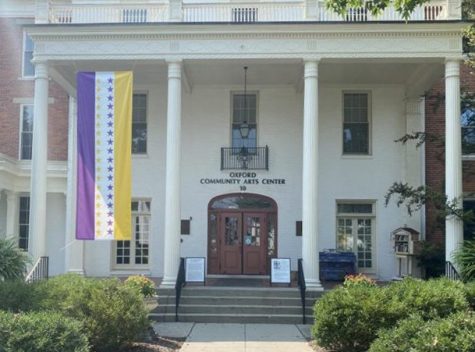 The building was empty and unused for several years when OCAC was formed 15 years ago. OCAC obtained a 25-year lease on the building from Miami and with grants, gifts and fundraising, it rehabilitated the center's ballroom, galleries, theater and gardens to where they are today.  
According to its mission statement, OCAC is committed to "celebrating and promoting a diverse array of cultural and arts programming, performances and exhibits." 
Donna Stevens, the OCAC Facilities Coordinator, has been with the Arts Center since its inception and is very excited to have Schiller as the new director. 
"I'm excited to have her here. Our previous executive director, Caroline Lehman-Croswell, did a fantastic job bringing us to where we are today," Stevens said.  "I'm so grateful for all our work together, and I miss her. At the same time, I'm delighted to be working with Heidi as we enter this next stage for OCAC. Since she's new, she sees things and opportunities that we haven't explored before. I know our community will be pleased with the new approaches and programming we're going to be discovering together."
The Oxford Community Arts Center is open 10 a.m. to 6 p.m., Monday through Friday and 10 a.m. to 2 p.m. on Saturday.  
Schiller said she invites everyone to come to the arts center and explore their creativity.