Residents vie for extra doses of vaccines at Talawanda schools
Hundreds of people lined up hoping for one of the extra COVID-19 vaccinations being administered at Talawanda Middle School this past Wednesday, March 17, but most were disappointed. 
A week earlier, news spread quickly between friends and family in the community that the middle school site had extra vaccine doses they were trying to use up to prevent waste. Stephen Roller, chief operating officer and chief clinical officer at Primary Health Solutions, the organization running the site, said people should not count on extra vaccines being available every week, especially younger people.
Primary Health Solutions is a nonprofit, federally-qualified health center, currently administering vaccinations to residents in Oxford, Hamilton and Dayton. In Oxford, they currently have two vaccination sites, Talawanda Middle School for the initial dose and Talawanda High School for the second dose. The majority of the vaccines received have been Moderna, which requires two shots, taken three to four weeks apart.
According to Roller, the Ohio Department of Health sends a set number of vaccines each week and it varies, based upon external factors such as the weather. This week, Primary Health Solutions received just 200 doses for the middle school site, fewer than it had received the week before. Despite the rigorous appointment-making process, with a confirmation required by the individual, there were still multiple no-shows this past Wednesday.
When people don't show for their appointments, the excess vaccinations go to those waiting at the site without appointments, in order of age, Roller said.  Those waiting without appointments who were 70 and older were the first to get the excess shots, followed by those who were 65, 60 and so forth, until all of the excess doses had been administered. Your place in the line wrapping around the parking lot had little to do with your chance of getting a shot. It was your age, verified by a photo ID, that counted, he said. 
"There still may be extras but I don't think there will be enough for everybody in the line," Roller said about halfway through the appointments Wednesday.
As of Wednesday, people 50 and older are eligible to make appointments for the shots under Ohio's phased vaccination plan. As of today, March 19, the eligibility age drops to 40 and older. On March 29, it is scheduled to expand to anyone 16 and older.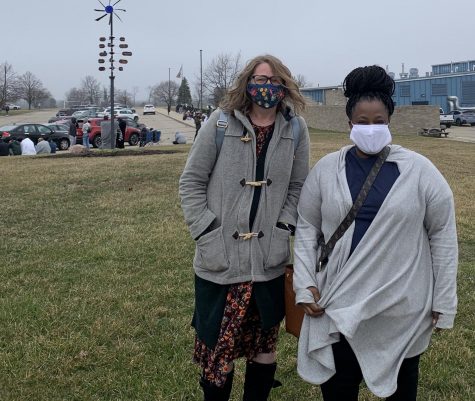 Valerie Simmons, 47, an employee at Oxford Lane Library, stood in the line for about three hours, Wednesday.
"We heard from our colleagues they were able to get vaccinated last week and thought we'd come and queue up as well," she said, nodding to her co-worker, Danielle White.
Miami University students did the same. Several students were on their laptops in their Zoom classes while sitting curbside. Other people huddled together in blankets or sat in the lawn chairs they brought from home.
Eventually, Simmons and White both got shots, but the vaccines ran out before they could be administered to those in their early 30s and younger, according to Roller.
Oxford is not the only city in Ohio that has no-shows and ends the day with extra vaccinations. Toledo resident Amy Essi received a phone call from her son, who knew a pharmacist volunteering at a mass vaccination site, telling her she and her husband could head over to one of the sites in that city to get vaccinated on the spot despite not being in the designated age range for the week.
Similarly, Todd E. Theodore had a cheerful evening in Columbus, when one of the local schools sent out an announcement that they had leftovers for anyone, as well.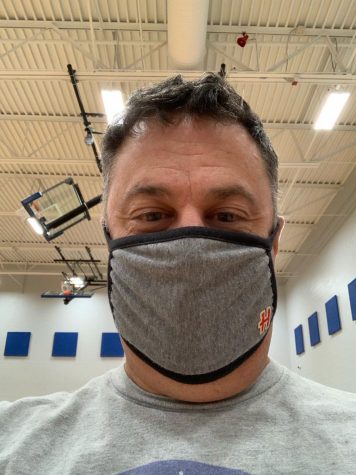 Theodore's wife is an elementary school teacher who got vaccinated the morning of Super Bowl Sunday. That evening, around 9:30 p.m., the district messaged teachers about the availability of extra doses. So, he was able to get a shot that day.
"To my surprise, getting that first dose was an emotional moment," he said. "Sitting in the school gym during the post-shot period, I felt both guilt for being able to get the vaccine when so many people had suffered or died from COVID-19, and elation for knowing an end to this awful, deadly pandemic was possible."
Scheduling an appointment with Primary Health Solutions
According to Primary Health Solutions official website, morning appointments must be scheduled up to a week in advance and same-day appointments may be scheduled for afternoons only. To make an appointment call (513) 454-1111. 
If you are not within the current band being vaccinated, you can put yourself on a Primary Health Solutions wait-list here. When excess vaccines are available you will receive a confirmation of your request and then a specific appointment time.