Area residents create safe ways to celebrate during the holiday season
With COVID-19 cases in Butler County on the rise, even as Miami University went on break for the holidays, Oxford residents came up with new and creative ways to celebrate the holidays and ring in the New Year. 
As of Jan. 2, cases in Oxford are up over 2 percent, with Oxford having the highest infection rate of any zip code in Butler County, according to the county's latest epidemiology report. 
Most Miami students opted not to return to campus after Thanksgiving break started Nov. 20, meaning almost all new cases are due to community spread and not student social gatherings. The University closed all residence halls and held classes and final exams remotely after the Thanksgiving holiday in the hopes that it would reduce the number of students traveling back to campus before the end of the fall semester. 
Despite the increase in cases, the Oxford Police Department has not cited anyone for violating the city's public mask and mass gathering ordinances since Miami officially started winter break Dec. 12, according to Lt. Lara Fening. 
On Dec. 20, the Butler County General Health District released a message to the community noting an increase in community spread after wastewater samples showed higher levels of the virus. 
Oxford resident Sarah Miller, who identified herself as being in a high-risk category for the virus, said that the pandemic made her decision to celebrate small, an easy one. 
"I haven't seen my family since the epidemic started and they live in Mason," Miller said. 
Miller and her family chose to have a short, masked gift exchange for Christmas after not seeing each other in person in almost a year. 
"We didn't interact in any way… we just didn't want to take any risks," Miller said. "We had our gift exchange and caught up with each other and said goodbye."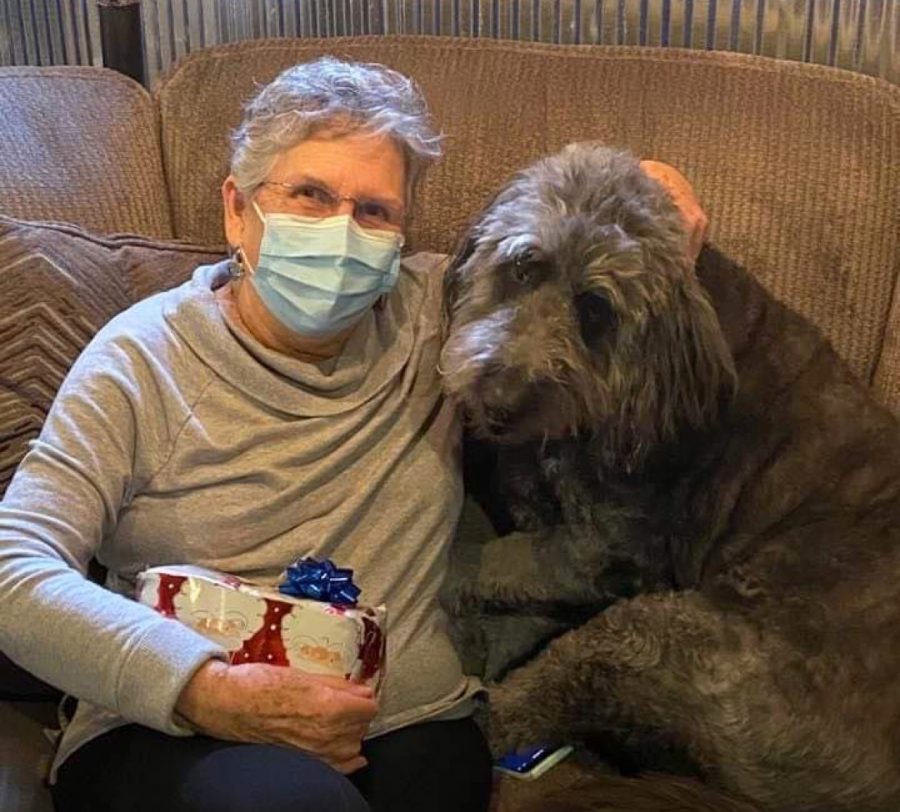 She emphasized the importance of having a safe gathering after knowing several people locally who were hospitalized due to severe complications from the virus. 
Heather Bernal, who lives outside the Oxford city limits, got creative to ensure that all five generations of her family could open gifts together and spend the holidays as close as possible. 
"I was thinking about what we could do for Christmas because my grandma, who is 85, was sad about not being able to see the kids open their presents," Bernal said. "I had seen those silly tents for softball moms… so I thought 'well if I put one up in my living room… she can watch the kids open their presents.'"
Bernal set up the individual plastic tents complete with Christmas lights and decorations, snacks, drinks and presents for her parents and grandmother. 
"They sat in their tents and we opened presents and laughed and joked," Bernal said. "I know everybody's taking their own calculated risks but I don't want to be the reason that my grandma dies." 
A COVID-19 risk calculator created by a computer science professor from Colorado will estimate the chances of someone in a room having the virus, based on the rate of infection and data from the U.S. Census Bureau. As of Wednesday, the chances of someone in a room of 20 people in Butler County having the virus is nearly 20 percent. 
While Christmas traditions looked different this year, Ohio Gov. Mike DeWine's 10 p.m. to 5 a.m. curfew meant that bars couldn't hold the usual countdown to midnight New Year's Eve bashes. 
Oxford resident Zacchary Townsend celebrated the new year with some drinks and live music at O'Pub uptown before curfew, and then headed home to pop champagne with friends virtually at midnight. 
"Inside the bar it was a relatively small crowd… everybody was also being very good about the [safety] practices," Townsend said. "It was a very quiet New Year's Eve."
Townsend, who graduated from Talawanda High School, said High Street was "the quietest he'd ever seen" on New Year's Eve. 
The curfew, which was enacted Nov. 19 to help reduce the spread of COVID-19, has been extended until Jan. 23. Exceptions to the curfew include people who are at work and those seeking medical care. In Ohio, violating a state health order is a second degree misdemeanor, punishable by up to 90 days in jail and up to a $750 fine.