Americans receive second stimulus payments to combat pandemic struggles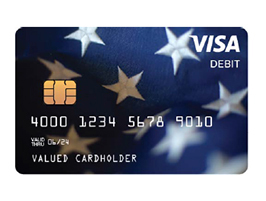 While it might not be the $2,000 many Americans wanted, including President Donald Trump, the $600 stimulus payments that have landed in many people's bank accounts are leading many to make a basic choice: spend or save?
The $600 payments are being directly deposited in the accounts of adults making less than $75,000 per year as part of the second wave of federal assistance for economic and COVID relief that was passed by Congress and signed by the president at the end of December. The Internal Revenue Service (IRS) announced it began sending payments out Dec. 30. The first wave went out last April, with the intention of helping those who lost wages from work if jobs were shut down because of the virus, as well as those that had to stay home because of the virus.
In this round, some people are getting payments directly deposited, some are getting mailed checks and others are getting their money in prepaid debit cards, according to the IRS. 
"The typical justification for the government to engage in stimulus is if the economy is in a recession because of inadequate demand for spending of goods and services," said George Davis, an economics professor at Miami University. "The rationale for this stimulus is to help those people who, for no fault of their own, lost their jobs and had not received an opportunity to work or were not allowed to work in their field."
Although one of the program's goals is to help those recovering from lost wages, checks also went out to people who don't necessarily need it to survive, said Davis.
"I think it is incredibly beneficial to those who lost their jobs and needed something to carry themselves on," Davis said. "The logistics of trying to separate those who lost jobs and those who simply don't make a lot of money a year are difficult, so the money goes out to everyone."
The Observer posted a query on Facebook's Oxford Talk chat group, asking local residents to tell us what they are doing with their checks. Responses were varied.
Debra Degennaro, 26, said she and her husband had not lost any time from COVID, and were able to keep working. Instead of using the money to cover basic needs, they plan on donating the $600 and helping people in their family. 
"Both me and my husband were fortunate enough to be able to work and not miss any time," Degennaro said. "I spent the first check on five or six different organizations, and I donated a little money back to my alma mater, and I plan on doing something similar with this one."
While some simply see the checks as more money to add to their bank accounts (or give to others), some are using the money to help themselves survive and pay off accumulated bills.
Sarah Miller, who described herself as an elderly woman who is unable to work, said she is using the money to help with her bills.
In Oxford Talk, Miller said, "$600 barely covered utilities as I have been home staying safe since March. Even turned the heat down, dimmed lights and limited water usage!"
Jonathan Wolff, an assistant professor of economics at Miami, said he is using his check in a way that might be different from most.
"I am taking that $600 and putting it right into the savings account," Wolff said. "To pay off these stimulus checks over time means that there is most likely going to be higher taxes on everyday life in the future, and so that is what I will use my money for."
Wolff explained his thinking, as using his stimulus money to pay off future "stimulus taxes."
"The money's gotta come from somewhere, and that somewhere is going to be paid off over time," Wolff said. "While I generally think that stimulus checks are a god-send to those who need it, it's gotta come from somewhere."
That somewhere, he explains, means that higher taxes could be coming our way.
Wolff also said that given all the information, a $2,000 check to Americans, as the president and some in Congress had wanted, might not be the best idea.
"During the first stimulus check, unemployment rates soared around 17% to 18%, and now we are seeing a drop, as restrictions slowly ease to pre-pandemic times," Wolff said, "Meaning a blank check that has to be paid off might not serve the best intended purpose of helping those who lost work."