Students throw a party despite testing positive for COVID-19
A front porch speaker blared Creedence Clearwater Revival's "Lookin' out My Back Door" Saturday, Sept. 5 at 112 E. Walnut St., a house only separated by an alley and a small parking lot from the Oxford Police Department. 
An investigation into the noise led to a first violation citation of Oxford's new ordinance that prohibits gatherings of more than 10 persons not living in the same household. Cited were Logan Harrelson, 21; Zach Williams, 21; Samuel Almond, 21; Matthew Allen, 22; Alexander Occhino, 20; and Matthew Conarroe, 21 —  all listed as Miami students on the university's Web Directory. 
According to the police report, seven people were gathered on the porch and an estimated 20 people had congregated inside the house. The report said Williams identified himself to Officer Matthew Hatfield as a tenant at the house hosting the party. Hatfield then asked Williams to disperse the party. The officer ran a report on Williams through the law enforcement automated data system (LEADS), which issued a public safety notification indicating he had tested positive for COVID-19 just six days earlier, according to the report.
The report said that after questioning, Williams said everyone living at the house was COVID-19 -positive, and their guests had just stopped by for a brief visit. According to the report, the tenant said two of the guests lived across the street and had also tested positive for COVID-19.
Stories about the party made news in state and national media, just two days after the university announced it was reopening the campus.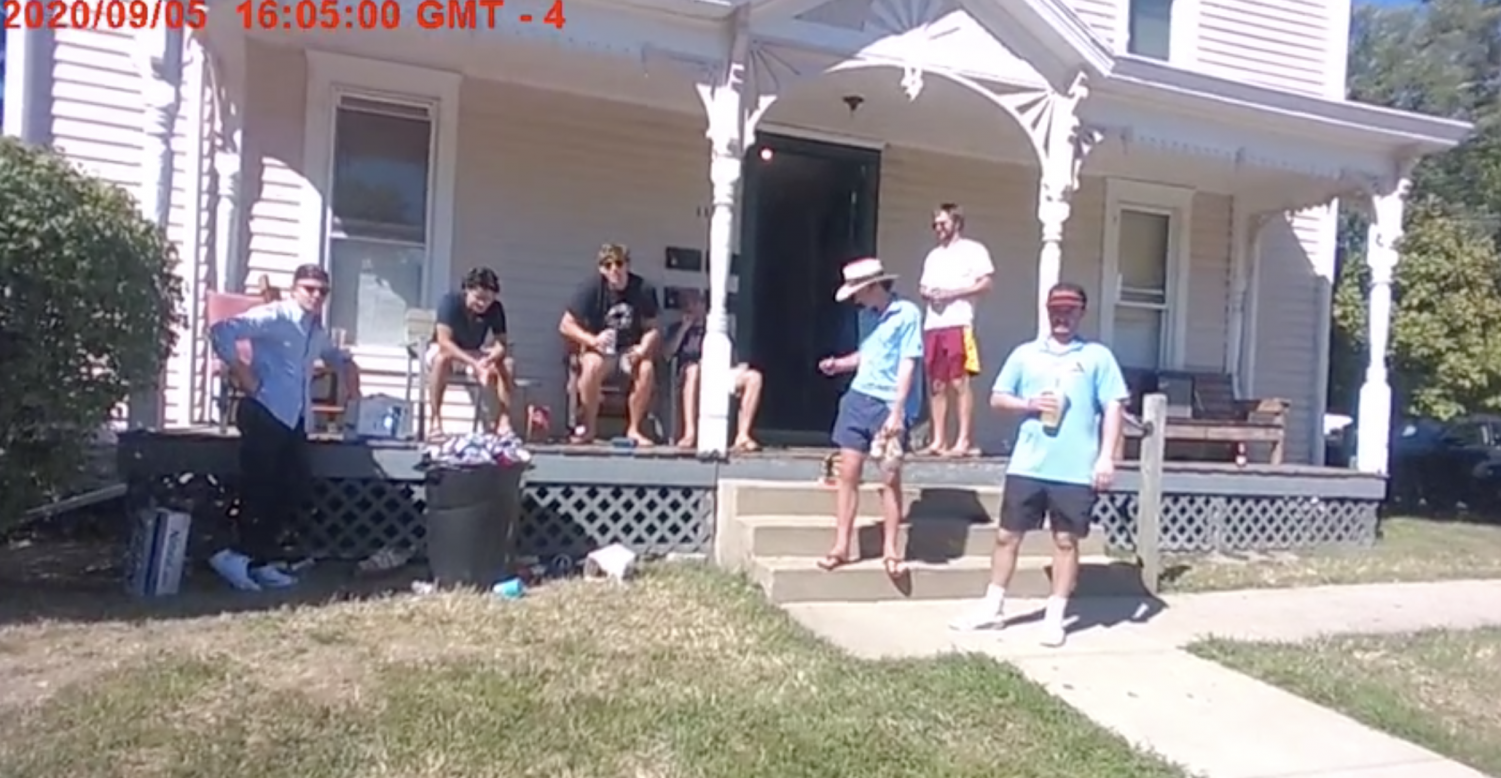 Alexander Occhino was the only non-tenant cited after he told police he was at the house visiting for the weekend. According to the report, Occhino told the officer he had tested positive for COVID-19 two weeks earlier and quarantined at home, in Elmwood Park, Illinois. He said his parents had allowed him to return to Oxford to visit his friends at the house for the weekend. 
Conarroe and Harrelson later told police separately that they wanted to file trespassing charges against the non-tenants of the house who were at the party. They said they weren't involved in hosting the party. Conarroe also added that his COVID-19 quarantine ended Sept. 4, a day before the party, according to the police report. 
Oxford Police Lt. Lara Fening said those at the gathering took no notice of public health concerns. 
"There was absolutely no awareness," Fening said, "In fact, it might have been a flagrant disregard for health and safety."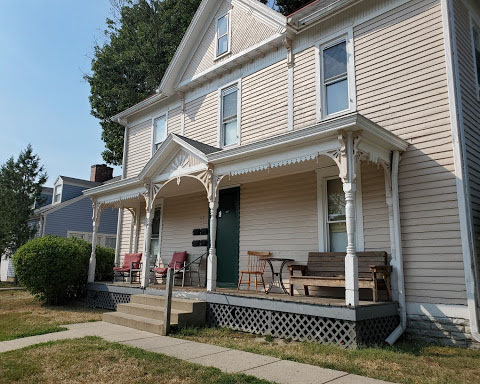 The fine for being found guilty of violating the mass-gathering ordinance is $500 for a first offense and $1,000 for a second offense. Oxford Police Department sends notice of such violations to Miami so the university can pursue discipline if it chooses. 
"They're the ones who have the teeth actually," Fening said, "(Miami has) the biggest impact… We initiate the process with the citation and they will finish it out."
All Miami students have been warned in emails from the University Administration that violations of COVID safety restrictions may result in punishment including suspension from the university.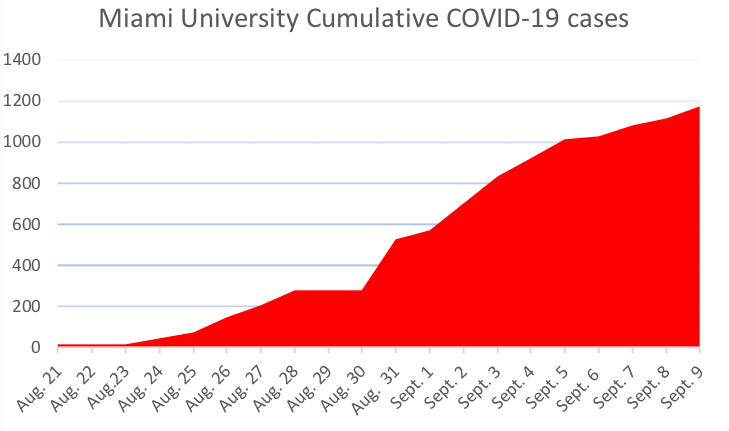 Some Miami students are having COVID-gatherings, where groups of students who are all positive for the virus get together for parties. Fening said she was aware of those rumors. 
Mitchell Balish, a professor in Miami's Department of Microbiology, said such behavior is irresponsible and puts the feasibility of in-person classes at Miami in jeopardy. "This behavior is selfish, unprincipled, and dangerous, not only to the individuals involved but to the community in general." 
"Further spread of the virus is self-defeating. It will potentially not only make people sick, possibly fatally so, but it could result in face-to-face classes being canceled again, large-scale quarantines of students, and even students being sent back home from campus again, like last spring," Balish said, "Students participating in these activities do so without regard for the safety of themselves, their friends and neighbors, the community, and the quality of their education."
Fening said students should find new ways to enjoy the college experience without gathering for unsafe parties, as such parties now represent a threat to public safety. 
"Everybody says there's a new normal but in reality there should be a new expectation," Fening said, "Stay home and create new activities that are not what you used to do, or what you think college partying has historically been — that cannot happen right now."
According to the Butler County Health Department records, 1,174 positive tests for COVID-19 had been reported at Miami as of Sept. 10. That is more than 20% of the total 5,080 cases in all of Butler County.