Police charge teen after weekend shooting in Oxford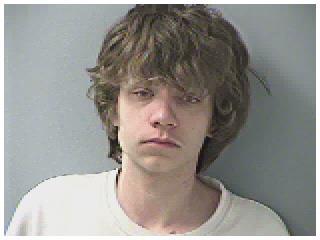 Oxford Police charged Benjamin Thomas Hizer II, 18, of Oxford, with second-degree felonious assault and aggravated robbery in connection with the shooting of a 17-year-old boy on Sunday, Oct. 6, in what police described as a drug deal gone bad.
Hizer was arrested Monday and is being held in the Butler County Jail in Hamilton, Ohio, pending further investigation. According to jail records, his bond was set at $50,150.
According to Oxford Police Chief John Jones, Hizer had made plans with his friend, the 17-year-old victim, to rob a third male, whom they were meeting for an illicit marijuana transaction.
Jones said it's unclear whether Hizer meant to shoot the third male, or if whether Hizer discharged his weapon accidentally.
"Was this an accidental gunshot, or was he intending to shoot this (third) male and just missed?" Jones queried. "That's going to be hard to determine."
According to Jones, after the shooting, Hizer and the 17-year-old were picked up by car and driven to a trailer park at 5201 College Corner Pike, where Hizer lives.
"They were transported from the car wash to the trailer park before we got a phone call," Jones said. "They got a ride from someone else. That person's role is still under investigation."
After they arrived back at the trailer park, a relative of Hizer called 911.
The third male had fled the scene at the car wash but was stopped and interviewed by police shortly after.
The victim, whose home address was said to be Brookville, Indiana, was shot in the abdomen with a .22 caliber handgun. He was taken to McCullough-Hyde Memorial Hospital and then airlifted to the University of Cincinnati Medical Center, where he remained Thursday. He is expected to recover, Jones said.
The investigation is continuing, and according to Jones, additional charges are possible.