Miami Police warns students not to forget bicycles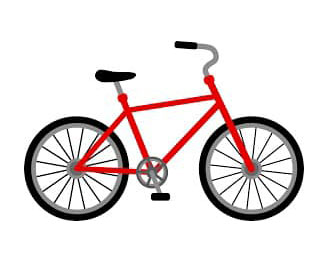 "When you leave campus at the end of this semester, TAKE YOUR BICYCLE HOME WITH YOU!," warned the Miami University Police Department in a recent Facebook post.
MUPD will impound all unattended bicycles left inside or outside buildings on campus in its annual bike roundup on Monday, May 16 and Tuesday, May 17, the posting said.
Anyone staying on campus over the summer, must secure their bike to a rack at their summer dormitory and attach a note to it clearly explaining the bike will be used during the summer, to avoid having it impounded, police said. 
Anyone wishing to reclaim an impounded bicycle must present proof of ownership (description, make, model, serial number and where the bike was left) to MUPD after Sunday May 22, at the police station, 4945 Oxford Trenton Road. A $25 impoundment fee may be assessed. Anyone wishing to securely store a bicycle over the summer can bring it to the police station, 8 a.m. to 5 p.m., Monday through Friday.  
The department charges a $25 storage fee to lock bicycles in a secured storage pod. 
All unclaimed impounded bicycles will be sold at the university's surplus property auction at a date to be set in September, according to MUPD. 
Further information regarding the summer bike storage can be obtained by calling MUPD at 513-529-2222 or emailing Sergeant Charles Howard at [email protected].