Oxford art events for week of May 7 through May 11
Here are some of the many theatre, musical and arts attractions that can be enjoyed in Oxford during the coming week. 
Hear an a cappella spring concert May 7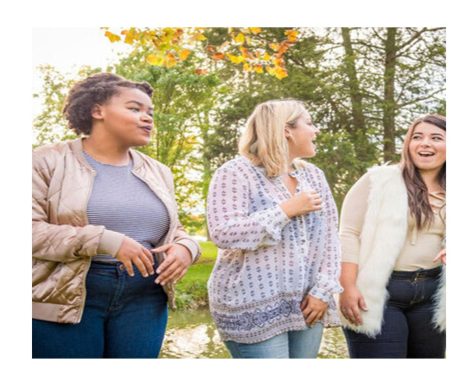 Miami University's a cappella groups are performing their last concert of the semester, 7 p.m. to 9 p.m. Saturday, May 7, at Hall Auditorium, 101 S. Campus Ave.
The event is being hosted by the groups: Just Duet, Miami Misfitz, Open Fifth, Soul2Soul A Cappella and TrebleMakers Acappella. 
The event is open to all but RSVPs are recommended to ensure seating. 
Dance Theatre presents spring performances
Miami University's Dance Theatre presents its spring performance at 7:30 p.m.  Saturday May 7 and 2 p.m. Sunday, May 8,  in Harry T. Wilks Theater in Armstrong Student Center. 
The performance will include many dance forms such as modern, contemporary and jazz. The dancers will dance to modern pop songs as well as classical songs. The pieces are choreographed by two guest choreographers, both being Miami alum, and upperclassmen dancers in the organization.
The event is $10 for students and seniors, $12 if a ticket is bought in advance and $15 if a ticket is bought at the door. Miami students can get in for free if they show their student ID at the box office upon arrival. There will be a talkback after Saturday's performance with a chance to meet the choreographers and dancers. 
Pioneer Farm hosts picnic on the lawn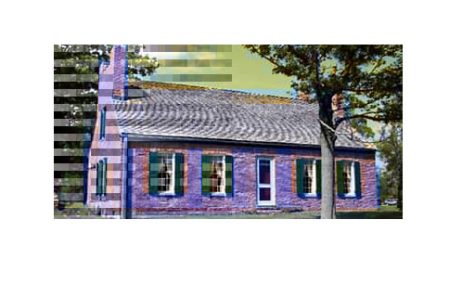 The Oxford Museum Association and the McGuffey House & Museum are hosting a picnic on the lawn from 6 p.m. to 8 p.m. on Wednesday, May 11 at the Hueston Woods Pioneer Farm, 6929 Brown Rd. 
There will be food, drinks and  live folk music from Allan Winkler. While the event will have meat, participants are encouraged to bring their own salads and desserts. 
The event is open and free for all, and buildings will be open for touring. People can RSVP by emailing [email protected] or calling 513-523-8005. 
Oxford Community Arts Center puts on a contra dance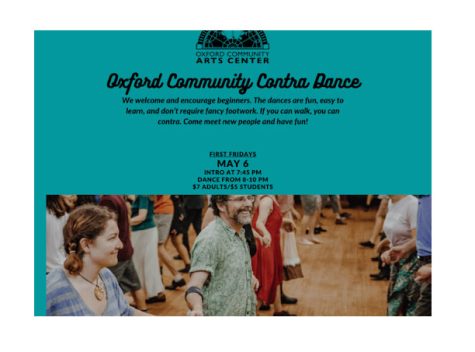 The Oxford Community Arts Center hosts a contra dance from 7:45 p.m. to 10 p.m. Friday, May 6, at the center, 10 S. College Ave.
The event's hosts promise to teach inexperienced attendees the proper steps to the couple's folk dance, which they claim are accessible at any skill level. "If you can walk," the Art Center's website promises, "you can contra."
Tickets are available at the door and are $7 for adults and $5 for students.