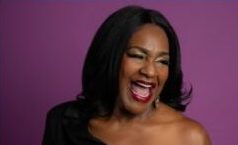 Soul and jazz singer Dr. E will perform "From the Soul" at the Oxford Community Arts Center at 7:30 p.m. Sept. 30. 
Dr. E — who is also professor of education at The Ohio State University — performs around the country discussing "personal and social transformation," according to her website.   
Her one-woman show, "Underlying Conditions," features spoken word poetry, monologues and music to remember lives of women and girls of color that were lost during the COVID-19 pandemic. She also performs "Night of Tina and E," which honors Tina Turner.  
Tickets are $18 for adults and $15 for seniors and students. Tickets can be reserved in advance at the community center website, Dr. E's website, or over the phone.