Talawanda School District keeps middle and high school classes remote until Jan. 18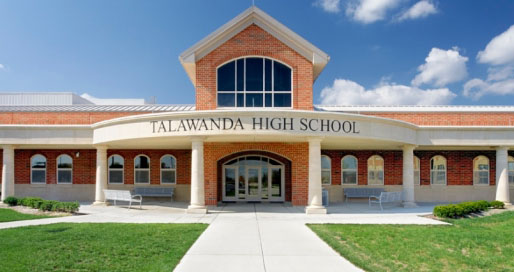 Talawanda High School and Talawanda Middle School will be teaching all classes remotely until Jan. 18, Superintendent Ed Theroux announced at the Talawanda's Nov. 16  school board meeting.
"Last week we got into a situation where we no longer could provide the essential skills that we needed to keep all students safe and to operate," Theroux said at the meeting. "Therefore, the decision was made to move the middle and high school to remote learning through January." 
The schools began their latest shutdown on Thursday, Nov. 12. All schools in the district began the school year remotely in August. Families were given the option to have children return to face-to-face classes on Oct. 20 or continue in online classes. About 77% of the students — approximately 2,300 children — returned to the schools at that time. 
Theroux and multiple board members said that administrators and teachers did everything in their power to prevent the shutdown, from filling in at recess duty to giving up their off periods to substitute.
"Anecdotally, I had a meeting canceled with Dr. Theroux because he had playground duty," said Chris Otto, president of the board. "I stopped by to see him again and he was serving meals at the middle school." 
Although the high school and middle school have transitioned to online classes through Jan. 18, the district hopes to keep Bogan, Kramer and Marshall Elementary Schools open for face-to-face instruction.
Theroux said this is important because elementary school students may have a harder time adjusting to and finding success with remote learning, in comparison to older students in the district.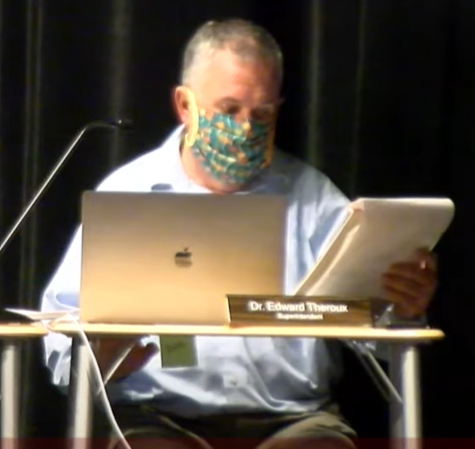 A statement released on the district website on Nov. 13 expressed awareness for concerns of families if elementary schools were to close. 
"We understand that childcare for younger children is a big issue for our families, and we hope to alleviate this stress by doing everything we can to try and keep our elementary schools open," the statement said.
Though the district is focused on keeping the elementary schools open, Theroux said he urges parents to have a backup plan ready if the schools must transition to online due to the increase in cases and quarantines.
"We have worked hard with our health department to understand what is happening within our own school district, as well as Butler County, with relation to the COVID spread." Theroux said. "It is increasing."
That increase includes a 4% rise in cases for children ages 5 to 17, according to Theroux. Butler County Health District is also reporting an overall rise in active cases. 
"Hospitalizations are stabilizing for Butler County residents," said the health district in the weekly epidemiology report, released Nov. 10. "However, the seven day average is steadily increasing."
Co-president of the Talawanda Education Association, David Annable, gave his support to the return to remote instruction with secondary schools. He also said the association has concerns about the feasibility of continuing in-person learning at elementary schools.
According to the Talawanda COVID-19 dashboard, the district currently has 19 active cases, nine among students and 10 among staff, as well as 359 total quarantines. Of those quarantined, 119 are students and staff at Marshall Elementary, making up about 30% of the school's population.
Members of the board said that other area school districts are facing similar problems, and the rise in cases cannot be attributed just to Miami University students.
"Miami has been testing very aggressively, and has been controlling the spread on campus the best they can," said board member Rebecca Howard. "This is community spread this is throughout the district, this is not coming from Miami students."
A survey will be sent out from the district after Thanksgiving, which asks families to decide if they will keep their student(s) remote or send them to in-person classes next semester, providing that the schools do reopen Jan. 18.
At the school board meeting, two parents asked for the option to re-evaluate their choice and have the ability to change it between the third and fourth quarters. However, the district is currently asking parents to make a semester-long decision to ease the complication of transitioning classrooms and teachers halfway through the semester, said Theroux.
In the meantime, Talawanda athletics are still continuing with its seasons.
"Student athletes are still practicing for now," said Holli Morrish, director of communications and public engagement. "But we are curious if the state or Governor (Mike) DeWine will make changes."
Theroux encouraged families to wear masks and continue practicing caution over the holidays so cases can decrease and the district can offer both in-person and remote learning next semester.
"I think it's going to take our community coming together to get this virus under control," Theroux said.