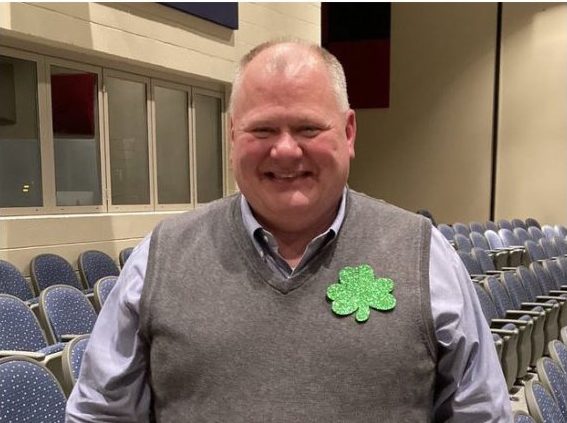 The Talawanda Board of Education will consider a request to accept the resignation of the middle school principal Tim Derickson at its regular meeting Oct. 26.
The request was listed in the superintendent's report, "recommend[ing] that the Board accept the resignation of Tim Derickson, Talawanda Middle School Principal effective at the end of the 2023/24 school year."
Derickson and superintendent Ed Theroux did not respond to requests for comment.
Derickson was placed on paid administrative leave for one week at the start of October while the district investigated if he violated "a student discipline procedure," wrote Holli Hansel, the district's director of communication, in a statement Oct. 10. At the close of the investigation he was not disciplined and returned to duty, she said.
At the meeting Oct. 26, the board will also have an executive session "to consider the discipline of a public employee or official." The person being considered was not named.
Other items on the agenda include a discussion about whether to keep Talawanda's graduation ceremonies at Millett Hall or to move them to the high school. The current rental fee for Talawanda to use Millett is $2,800, but in the future the school will be asked to pay additional fees for police. Additionally, a geothermal project will limit the amount of parking available near the stadium.
"It would cost the district approximately $18,000 to purchase the chairs, stage, and other items necessary to hold graduation at the high school (outside for good weather and inside for inclement weather)," the agenda read. "In a little over two years the rental fee would be captured, resulting in savings for subsequent years."
The meeting will also include the first reading of a proposed new policy which would allow school-owned vans to transport up to nine students in cases when a school bus would not be practical.