Author to discuss challenges for LGTBQ+ in immigration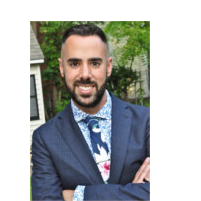 Julio Capo Jr., a transnational historian and professor of history at Florida International University, will host a talk titled "Undesireables: A Queer History of Latinx Challenges to U.S. Immigration Policy" Thursday, Sept. 15 at Miami University.
Capo published his first book, " Welcome to Fairyland: Queer Miami before 1940 " in 2017, which discusses the impact of Caribbean transnational forces on Miami's queer past. His work has appeared in The Washington Post and Time.
Capo is recipient of the Audre Lorde Prize from the Committee on Lesbian, Gay, Bisexual & Transgender History and the Carlton C. Qualey Award from the Immigration and Ethnic History Society.
Capo's talk begins at 5 p.m. in Room 152 of Shideler Hall.