Books & Brews provides a different type of hangout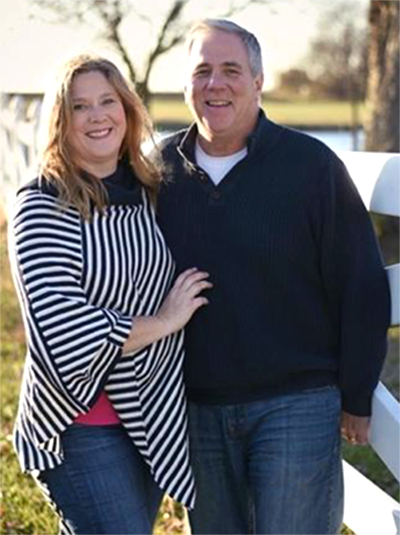 ‍
When Ann Kamphaus opened Books & Brews in Oxford last June, her goal was to provide an environment where everyone feels welcome.
"There are so many Miami students that just want a place to hang out," she said.
Books & Brews, 107 E. Church St., a franchise of an operation based in Indianapolis, sells gently used books, craft beer, food, merchandise and more. It's not like any other bookstore and it's not like any other bar. "At Books & Brews we're passionate about disconnecting people from technology and reconnecting them with each other," according to the company's website. ‍
The rustic fireplace and wooden features make Books & Brews feel like home.
Kamphaus strategically chose home-like furniture and accents to create a cozy, warm environment. Kamphaus and her family often spend their free time reading and playing board games. Family favorites include Monopoly, Yahtzee, and Sequence. "I love early childhood literacy…I always read to my kids," she said. She believes that reading to children at a young age helps them become more verbal and better students.
Kamphaus had returned to regular life after giving birth to her two sons, Logan and Connor. She was working as a story time teacher in Cincinnati while raising her children with her husband, Neil. But, when Kamphaus' family moved to Oxford in 2011, she found herself wanting something else.
She knew she wanted to create something of her own. "I wanted to do something as a bookstore in Oxford, but I didn't know what," said Kamphaus. After looking into the possibilities of a book store, Kamphaus found Books & Brews, and decided to open a franchise here.
Her vision seems to have worked out.
"As funny as it sounds, it makes me feel like I'm at Grandma's house," said Miami University senior Matt Martin, a loyal customer.
Martin said he struggles to fit in with the heavy binge drinking culture at Miami. "I love Books & Brews because it's a space where my friends can hang out and play board games," said Martin. "Unlike the bars, you don't feel super pressured to get drunk."
Carrie Hawkes, a Miami parent, said the atmosphere of Books & Brews is what Miami students needed. "When you walk in, you can't help but look around and smile," said Hawkes. "As a parent, it's nice to know that your child has somewhere like this to go." Hawkes thanked Kamphaus for creating a safe and creative spot for her child.
The environment of Books & Brews is what makes it so unique to Oxford. Shelves filled with books and board games line the walls of the room. Employees circulate the bookstore, checking in on customers and chatting amongst themselves.
"Ann does a really great job connecting with people and making this place feel like home," said Martin. Kamphaus understood when opening Books & Brews that service and customer experience were the biggest factors in determining its success.
Hawkes said that Kamphaus and her team of employees are contributing factors to the franchise's popularity. "I have nothing but good things to say about Ann and her team," said Hawkes. "I can't wait to come back and visit again."
Kamphaus has received positive feedback since opening Books & Brews and sharing her passion with the community. She said the best thing about opening the bookstore is meeting new people, building a comfortable environment, and creating a family with her employees. Kamphaus finds the whole experience rewarding as she gets to pass her love for books and board games into the hands of students and the Oxford community.
"I was really happy a few weeks ago. My whole patio was packed – most were students." said Kamphaus. "They were all playing games, some were drinking, and they were all having fun.