Jaylon Bester will return to Miami football in 2022
On Nov. 18, his 23rd birthday, Miami University running back Jaylon Bester came to a crossroads.
After 18 years of playing football, Bester, in his fifth year as a running back on the Miami football team, had to make a decision. Would he forgo the opportunity to return for a sixth year or would he once again take the field as a RedHawk?
After suffering two major injuries during his Miami football career, Bester felt stuck – like he'd missed his shot to make it big. 
Traditionally, a student-athlete has five years to play four years of a college sport. However, due to the COVID-19 pandemic, which shut down many teams for a season, the National Collegiate Athletic Association extended players eligibility, allowing student-athletes like Bester to return for a sixth year.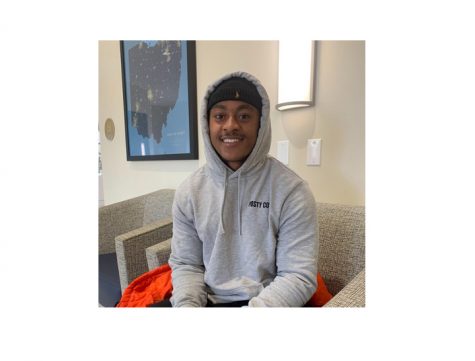 Knowing he could return to play in 2022 after his body had fully healed from tearing his posterior cruciate ligament (PCL) and anterior cruciate ligament (ACL), Bester decided to take advantage of his extra year of eligibility. 
"It cleared out the view for me for my future," Bester said of his decision to return. "Now I'm able to sit here and now I'm putting the pieces together about how I'll move this next year."
Bester began playing tackle football at just 5-years-old. He said growing up with an older brother was his gateway into football.
He went on to play as a running back and slotback at Althoff Catholic High School in Belleville, Illinois.
As he got older, Bester said the game changed for him.
"It became a way of life for me," Bester said. "It was my first love. When I got to high school, I realized I was good enough to go play college football. So once offers started coming in and I took it more seriously, it just became like my job. I just took it more seriously as I got older."
Bester was first scouted by college football teams after his sophomore year of high school and received his first offer, from Miami, after his junior year. 
Like many prospective Miamians, Bester fell in love with the campus. His mom, he said, also played a large role in his decision. 
"(My mom) thought this was the best place for me to get the best education along with playing football," Bester said. "It was just the best opportunity for me."
Right before his final high school season, Bester committed to Miami. 
Bester said his father and older brother have been his sounding board and biggest motivators throughout his college football career.
"I called (my brother) my freshman or sophomore year," Bester said. "I was complaining about not getting enough playing time and he told me, 'Dude, if you're not playing that's your fault. They're watching the same film that you're watching. Obviously, you're doing something on film that they don't like, so you need to change that.'"
His father, Bester said, instilled in him a sense of pride and strength to play the game.
"I respect my opponent, but will never fear anybody," Bester said. "I think that's the biggest thing (my father) ingrained in me. Respect your opponent, but never fear them, because they tie their shoes up just like you do. They bleed, just like you bleed."
Though his father and brother both played high school football, Bester is the first in his family to play Division I college football. 
According to Bester, his family is proud of his athletic success, but are more concerned that he takes full advantage of his education.
"To my parents, mainly my mom, this is my education," Bester said. "She loves me playing football, but she says it's going to end soon enough. You know, education is the main thing that you need to be focused on. They love it, but I need to be doing my business. That's their main concern."
 "​​I definitely took time to manage my schoolwork and my football," said Bester, a sports leadership and management major.
As Bester prepares for his sixth and final year on the Miami football team, he is working to fully recover from his injuries in hopes of playing beyond Miami.
"I went through two major surgeries in less than two years, so if my lower body hangs in there, I'll most definitely try (to play after college)," Bester said. "I feel like I definitely have the talent to do it when I'm fully healthy and able to evolve from where my peak was in 2019 … but if not, I had a great career."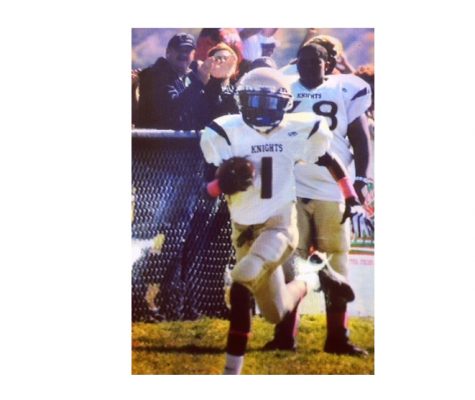 For Bester, 18 years of playing football won't go to waste even if a post-college playing career doesn't work out. He plans to stay in the football world, but this time as a coach.
"I just feel like football's in my DNA," Bester said. "I can have the best impact on people. Right now, I ideally would like to be a position coach in college because it's a smaller group of people. Being in that situation for five years now, I see how my position coaches can have such an impact on a group of dudes when they're around for so long."
Through numerous injuries and hours of hard work, the magic of the game is what keeps him around, Bester said.
"You got the emotion, you got the crowd into it. You got everybody not knowing what's about to happen next. Somebody's going to win. Somebody's going to lose. You've got heartbreak. You've got triumph. It's just the beauty of the game. That's what I love."