Oxford small businesses receive $1.5 million from Restaurant Revitalization Fund
Small businesses in Oxford have received a total of $1.5 million in emergency financial assistance from the American Rescue Plan's Restaurant Revitalization Fund.
The Biden Administration's American Rescue Plan, the federal funding plan totaling $1.9 trillion, was passed by Congress in March. The plan is to deliver a total of $350 billion for eligible local, state, territorial and tribal governments for economic support in responding to the COVID-19 pandemic, but also included a $28.6 billion Restaurant Revitalization Fund providing emergency financial assistance to small businesses across the United States.
According to the U.S. Small Business Association (SBA), the fund was designed to help all small business owners, specifically restaurant owners, stay afloat at the height of the pandemic. Prioritization was given to business owners who identified as one of the acknowledged underrepresented groups.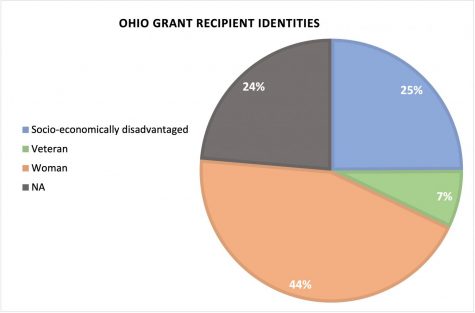 According to Congress's Restaurant Revitalization Fund outline, priority groups were identified as the socioeconomically disadvantaged, women and veterans. The SBA reports that about a third of the fund went to these priority groups. However, 76% of Ohio's recipients indicated belonging to one or more of these identities.
According to SBA data, grants allocated in Oxford were dispersed among nine businesses. Among these were Patterson Finance Company LLC and Patterson Restaurant Group LLC, which operate Patterson's Cafe, Cru Gastro Lounge and Paesano's Pasta House.
The combined grant amount for both LLCs totaled $318,434. According to business owner Michelle Patterson, the company used the grant allocation specifically to cover payroll during the pandemic but did not choose to raise wages. This allowed Patterson's Cafe, 103 W. Spring St., to stay open at the peak of the pandemic, she said.
"I'm sure many companies did different things, but the money was meant to go towards payroll and retaining employees," Patterson said.
With the current labor shortage impacting Oxford's local businesses and national chains alike, hiring signs have remained posted at many local businesses. According to Patterson, Patterson's Cafe will never take down its hiring sign because they always welcome new hires.
"We always have the 'for hire' sign up," Patterson said. "Always have, always will."
Although payroll was the focus for Patterson's Cafe and small businesses nationwide, the SBA reports that Ohio businesses applied grant funding to other use cases including debt repayment, food purchasing, indoor maintenance, operational costs, rent payments, supply purchases and utility bills.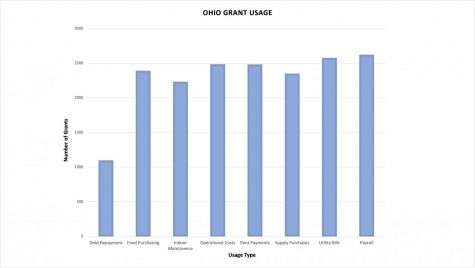 Matt Rupel, owner of Bodega Delicatessen, 11 W. High St., said that if not for outside funding during the pandemic, the business would have closed permanently. To keep up with payroll during the pandemic, Rupel took out an SBA-backed Payroll Protection Plan (PPP) loan, but the business needed additional funding to pay off debts, subsidize supply costs and pay for maintenance. Rupel and his partners were made aware of the Restaurant Revitalization Fund through various channels and applied.
"Sometimes you just kind of have to keep your ear to the ground to know where to apply for them," Rupel said. "Without PPP loans and the Fund, we wouldn't have made it."
According to SBA data, Bodega falls under their socioeconomic indicator, which helped them qualify for the grant and receive $38,706. Rupel is on the board for the Oxford Chamber of Commerce and learned about the grant and its qualifications there.
In June, Congress introduced The Restaurant Revitalization Fund Replenishment Act which would provide an additional $60 billion to be allocated to the original Restaurant Revitalization Fund. The newly enacted grant money would be available to all small businesses, including those which have already received funding. According to Congress, the bill has not yet been given further consideration.
Rupel says that if the Replenishment Act were to happen, Bodega would definitely seek out funding through the SBA.
"We are appreciative of everything. The big challenge now is inflation, food prices, and payroll costs," Rupel said.