Give your Thanksgiving leftovers a healthy makeover
Dear Readers, 
From all of us at the Oxford Observer, we hope you had a wonderful Thanksgiving full of fun, family and food.
If you didn't read our writer Stella Beerman's article last week about how to have a sustainable holiday, you might be looking in your fridge thinking, "How can I possibly eat all of these leftovers?"
Eating the same turkey, stuffing and mashed potatoes in the following week — maybe weeks depending on how much food you prepared — can become monotonous and quite unhealthy.
To help everyone have a healthier and more balanced holiday season, we reached out to locals to see what your leftover favorites are as well as an expert to get some advice on how to make healthier choices this holiday season. 
Whether your go-to leftovers include sandwiches and soups, or potpie and tossing the scraps to your chickens, there's something for everyone. 
Director of the Dietetics Program at Miami University and Licensed Dietician Gretchen Brademan provided some tips to have a healthier holiday season, without forfeiting the joy of food and celebration. 
"The rule of thumb is you can have anything you want, but portion control is the biggest thing," Brademan said. "Two cookies is perfect, but it's the third and the fourth [that are an issue]. It only takes about 250 extra calories per day, which is like having a Snickers bar, to equal out to gaining a half pound per week."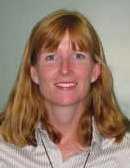 The traditional Thanksgiving menu has a variety of things that, believe it or not, can be incredibly nutritious for you and your families, should they be consumed proportionally. Brademan pointed out how leftover turkey, mashed potatoes, sweet potatoes, cranberries and vegetables can make for satiating and vitamin-packed meals in the days to come.
"Vegetables can be diced up and put into an omelet, frittata, or a super salad which is going to provide you with vitamin A, vitamin C, vitamin K and fiber. Those help boost immunity and create healthy eyes," Brademan said. "Adding more of those to everything you make is great." 
A half a cup of cooked vegetables only have  25 calories, compared to half a cup of potatoes, which has 80 calories. 
When it comes to one of the most popular Thanksgiving leftovers, the turkey sandwich, Brademan suggests some ingredient swaps to make it a well-rounded meal. Instead of using white bread, opt for a whole-grain bread, which carries with it two main benefits: it's full of fiber and will fill you up quickly as a result. 
Adding cranberries to the sandwich will provide a sweet flavor dimension, while vegetables like cucumbers, tomatoes and spinach can add a fresh texture. In addition, Brademan said that substituting out mayonnaise or gravy for mustard will also help control the caloric value of the sandwich as a whole.
 "Fat does carry flavor and satiety, but for every gram of carbohydrate or protein you take in, there's only four calories," Brademan said. "For every gram of fat in the form of butter, gravy or mayonnaise, you get nine calories, so you get double the amount of calories per gram. Those add up so quickly."  
Other leftover meals that Brademan suggests are vegetable and protein salads, turkey salad (a leaner version of chicken salad), potato pancakes, vegetable omelet or frittatas, soup made with a mashed-potato base, and making use of cranberries and sweet potatoes in any way you can. 
"Cranberries are considered a superfood," Brademan said. "They have polyphenols in them, and those polyphenols are used to fight free radicals. It has that antioxidant property that helps prevent cancer and cardiovascular disease." 
Cranberries can be used in a myriad of ways, including as a garnish or dip for cheese and crackers, a fun twist to the traditional PB&J by replacing the jelly with cranberry sauce or simply mixing cranberries into your oatmeal or plain Greek yogurt. Brademan also uses sweet potatoes in the same ways as cranberries in her oatmeal and yogurt all throughout the year, not just around Thanksgiving. 
For potato pancakes, she suggests mashing up potatoes with chives, cheddar cheese, diced turkey, eggs, salt and pepper and then baking them to achieve a crispy exterior. In addition to potato pancakes, leftover mashed potatoes can be used as a fiber-rich base in a simple soup, which according to Brademan is good for gastrointestinal health. 
Brademan's advice boils down to three things: always opt-in for more vegetables, be mindful when you eat so that you can listen to your body when it tells you it's full, and enjoy the celebration. 
"We shouldn't look at the meal and say 'don't have this or don't have this.' Such fond memories happen around this time and it's exciting to embrace fellowship and friendship by having your family together," Brademan said. "Pretty much every time when you think of happy memories, it's centered around food, so take the time to turn off the electronics and enjoy each other's company with some good food." 
We asked the Oxford community to share what they do with their leftovers, then using Brademan's suggestions, we crafted a few recipes to help you enjoy your Thanksgiving leftovers in new, healthier ways:
Turkey Salad 
This turkey salad is a leaner version of chicken salad that includes cranberries and almonds. To make it even healthier, you can substitute mayo for plain Greek yogurt, or mix even parts of the two. 
Ingredients: 
1 lb. leftover turkey, shredded 

1 ⅔ cup light mayo 

2 Tbsp. minced celery (about one stalk) 

¼ tsp. garlic powder 

¼ tsp. black pepper 

¼ tsp. onion powder 

¼ tsp. salt 

¼ cup cranberries 

¼ cup slivered almonds 
Directions:
In a medium bowl, combine turkey, celery and seasonings. 

Add mayo and combine well. Mix in cranberries and almonds. 

This is served best on toasted whole wheat bread with a couple slices of tomato and crisp lettuce. 
Turkey and Cranberry Sliders 
These sliders are a twist on the traditional favorite ham and Swiss sliders. They combine all the flavors of Thanksgiving that you love into one sandwich. What could be better? 
Ingredients: 
12 leftover rolls or Hawaiian rolls 

1 lb. leftover turkey, shredded 

⅔ cup cranberry sauce 

Eight slices Swiss cheese, or leftover brie 

½ cup gravy 

1 Tbsp. Dijon mustard

1 Tbsp. poppy seeds

1 clove garlic, minced

½ tsp. onion powder 
Directions: 
Preheat the oven to 350 degrees. Spray a 9 x 13 pan with cooking spray and set aside. 

Slice 12 rolls in half and arrange in the bottom of the pan. 

Spread brie or Swiss cheese across the rolls. Top with half of the turkey. Spread cranberry sauce on top of turkey, and sprinkle remaining turkey on top of that. Add the tops of the rolls.

In a small bowl, combine the gravy, mustard, poppy seeds, garlic and onion powder. Pour the mixture evenly over the rolls. 

Cover the rolls with foil and let stand for five minutes. Place in the oven and bake for about 20 minutes. Uncover and bake for another five minutes. Watch the baking process carefully or ensure the sandwiches do not burn.

Eat immediately.
Potato Pancakes 
Use your leftover potatoes to make this traditional German dish with a twist. This recipe is created for regular potatoes, but can be adapted for sweet potatoes by swapping the chives for crushed pecans and topping with cinnamon butter or cinnamon cream cheese. A fun alternative for this recipe is to cook the pancakes in a waffle iron instead of on the stove. 
Ingredients: 
3 cups potatoes, shredded or mashed 

2 eggs 

3 chives 

2 tsp. black pepper 

1 ½ tsp. salt 

2 Tbsp. flour 

1 cup turkey, shredded 

Onion cream cheese 
Directions: 
In a medium bowl, combine potatoes, eggs, diced chives, pepper, salt, flour and turkey and mix well. 

Shape into three inch patties. 

Spray pan with cooking oil and cook pancakes on medium heat until both sides are crispy, about four minutes on each side. 

Top with onion cream cheese and serve. 
Thanksgiving Sweet Potato Skillet 
This recipe is best made in a cast iron skillet, but can be made in any frying large pan on the stove. Any type of sweet potatoes will work. 
Ingredients: 
1 lb. leftover turkey 

1 cup dry quinoa 

4 cups leftover sweet potatoes 

½ cup leftover cranberries 

1 cup leftover vegetables 

6-8 oz goat cheese
Directions: 
Prepare 1 cup of dry quinoa according to package directions. 

In a large skillet, combine turkey, sweet potatoes, quinoa and vegetables. Cook for five to 10 minutes on medium heat until heated through. 

Remove from heat, top with cranberries and goat cheese, then serve.