Eliminate food scraps for a more sustainable Thanksgiving
Have you ever wondered what happens to the food you scrape into the trash before loading the dishwasher each night? 
The next time you go to throw out food, you may want to think twice, as food scraps are now the third-largest form of waste in Ohio landfills, contributing to dangerous methane gases, according to the Ohio Environmental Protection Agency (EPA). 
Methane gas is a natural byproduct of the decomposition of organic material in landfills. It's about 28-36 times more effective than CO2 at trapping heat in the atmosphere over 100 years, according to the federal EPA. About 17% of methane production in the U.S. comes from landfills.
Beth Miller, the chief departmental advisor for the Food Systems and Food Studies program at Miami, said over-consumption during the Thanksgiving holiday is contributing to the food waste problem.
"People tend to overconsume and just make huge portions and huge amounts of food," Miller said. 
In the United States, roughly 200 million pounds of turkey will be sent to the landfill during the Thanksgiving holiday alone. That's roughly $6 billion worth of food and enough protein to fulfill the daily recommended intake of about 500 million adults, according to the Natural Resources Defense Council. 
Trashed with the turkey are various side dishes and food packaging along with the water and energy used to produce them.
"You can do little easy things," Miller said. "You and your family can even choose just one small thing to try."
Miller said planning for every aspect of the meal— from the grocery shopping to the leftovers — can help reduce waste and contribute to a more sustainable holiday.
"I think the biggest step is to start thinking about it sustainably and planning for it ahead of time," she said.
Before you head off to do your shopping, it's important to connect with each of your guests about what they might bring. Have an honest conversation about the foods people enjoy and which ones they'll be leaving off their plate this year. This doesn't mean you have to skip your favorite dishes, but consider preparing a smaller portion to reduce waste. 
Once you know what your guests will be bringing, you're ready to do your shopping.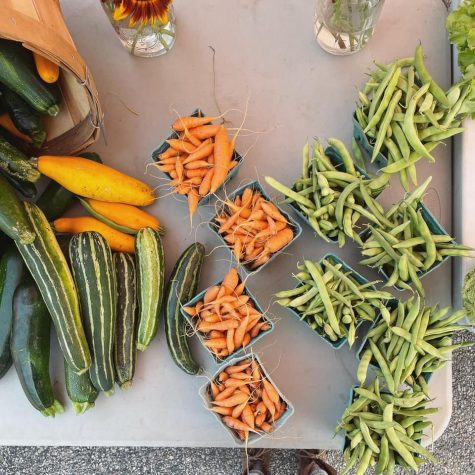 Miller recommends starting local to reduce the amount of traveling and packaging your food will require. She recommends places like the Oxford Farmers Market or joining the Miami Community Supported Agriculture program; a direct farm-to-consumer market model where people pay for a share of a farmer's harvest in advance.
"One of the things you can do is find a local turkey farm, where they are raising their turkeys organically and you can go pick up a fresh one," Miller said. "This will bypass a lot of those processing, packaging and transportation (environmental) costs." 
While most turkey in the U.S comes from a few states, including Minnesota,Indiana, Arkansas and North Carolina, there are turkey and poultry farms within driving distance of Oxford. Valley View Turkey Farm in Liberty Township and Tewes Farm in Erlanger, Kentucky are just a few options.
If you do have to go to the grocery store, Miller recommends skipping as much plastic as possible, including the produce and grocery bags, by bringing reusable bags or baskets. 
Planning on cooking as much food from scratch as possible can also help reduce the amount of food packaging you bring home.
"The cooking of the meal can be a lot of fun," Miller said. "It's actually my family's favorite holiday, there's no presents involved but we just all get together and cook together."  
While you're cooking you should save as much of your food scraps as possible for composting or making a vegetable broth, Miller said.
Composting in Oxford is easy as the city provides it to residents for free. According to the city website, residents can bring "fruit and vegetable scraps (with labels and stickers removed); meat, fish and bones; bread, flour and pasta; eggs and egg shells; nuts and shells; dairy products; oils, fats and dressings; and spices" to the green bins located just outside the City of Oxford's Streets and Maintenance Division garage facility, 945 South Main Street.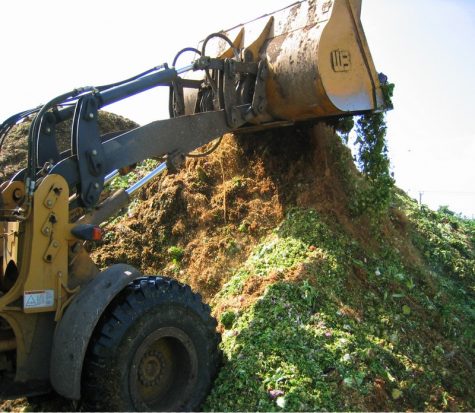 You can also be thinking sustainably during the meal itself, Miller said. 
Even the small things — like offering your guests filtered water from a pitcher instead of plastic bottles — can make a difference. When it comes to soft drinks and alcohol, it's better to look for recyclable aluminum and glass containers instead of plastic bottles, too.
If you anticipate leftovers, encourage guests to bring reusable food containers with them so they can take home a few of their favorites.
After you've given away all that you can, you have about a week to eat the rest before it goes bad and will need to be thrown away or composted. 
"My family loves leftovers, it wouldn't be Thanksgiving if we didn't have them for days," Miller said. "But we do make plans to make specific recipes with them so they won't go to waste." 
You can look online for different "leftovers" recipes and check out next week's edition of the Oxford Observer to see the staff's favorite recipes to make with leftovers.