Your Shot to Win initiative announces winners
On Sept. 28, Karen Ogochukwu Elisha-Wigwe sat down in the Armstrong Student Center to prepare for a test when an email popped into her inbox. "Your Shot to Win: Winner," read the subject line. 
Elisha-Wigwe, a senior mechanical engineering major from Nigeria, found out she won a MacBook Air computer. 
"I didn't really expect to win. I've since replaced my Dell, making the MacBook my main school and work computer," she said. "Awesome stuff!"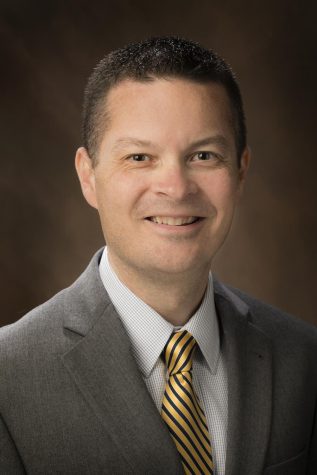 The Your Shot to Win initiative was launched by Miami University in July 2021 and ended at the end of September. It was designed as an incentive for students to get vaccinated for COVID-19 and to submit their vaccination status to the university through Med Proctor. 
Over two and a half months, 85 students won prizes that ranged from VIP hockey tickets to $5,000 in cash, to electronics, to one semester of in-state tuition and fees. 
"We wanted to motivate and positively reinforce students' decision to share their vaccination status with the university," said Steve Large, assistant vice president for health and wellness at Miami. "We were also aware of other four-year public universities in Ohio offering incentive programs." 
Large said the prizes were designed to catch students' attention and were picked after consultation with students. "From that point, a variety of prizes were chosen to ideally speak to the assorted interests and needs of the student population," he said. "Staff from the Division of Student Life coordinated the selection of winners and distribution of prizes."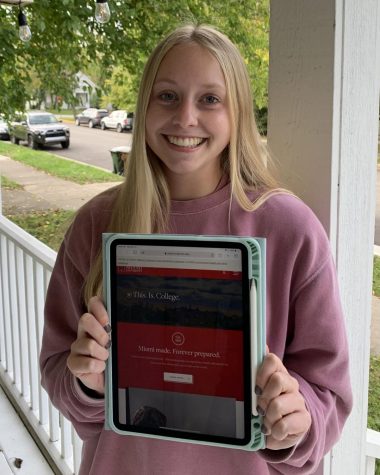 Sophie Hess, a senior double majoring in political science and Spanish, won an iPad Pro at the beginning of August. "I was super excited when I got an email from the Division of Student Life because I didn't expect to win anything," she said.
"So far, I've been using it to take notes for class and it's really nice being able to write on the iPad and have everything saved electronically," she added. 
Large said he thinks the initiative definitely inspired students to both get vaccinated and to upload their records. 
"I don't have the exact numbers," he said, "but when developing the program, we suspected that our records of student vaccination at the time were probably a lot lower than reality. Nearly 1,000 records were uploaded the day the program was announced in July." 
Though Elisha-Wigwe had already been vaccinated before the initiative and had also submitted her vaccination card to Med Proctor, she said seeing the news of the initiative likely helped ensure more people submitted their status. 
"I kind of foresaw that my card would be an important document, so uploading it was my way of keeping it safe," she said. "I also just wanted to get it out of the way. When I saw the email about the initiative though, I went ahead to verify whether I had indeed uploaded my card just to be sure." 
Hess was also already vaccinated, and said she had previously submitted her status too. She did it because she was interested to see if the data collected would be published to show how many individuals at Miami were vaccinated prior to the return to campus. 
However, she said the initiative provided great incentives such as the semester of tuition and money to buy textbooks. "If I had not already submitted my vaccine card prior to the initiative, I think it would have swayed me to submit my vaccination status since a chance to win some of those incentives is hard to pass up," Hess said. 
Under Miami's vaccination requirement, the deadline to file for exemption from the vaccine mandate is Oct. 15 and the deadline to upload documentation of a first vaccine dose is Oct. 25.
 "I don't mind the vaccination requirement at all because I think it will help get things back to normal as soon as possible," Elisha-Wigwe said. "I also like that people are able to ask for exemptions because for people that have reasons to refuse the vaccine, there's the opportunity to do so without consequences."