New indoor equestrian center enables year-around activities
On a pleasantly warm October afternoon, six horses trot nimbly around the new indoor arena at the Miami University equestrian center. The horses boast rich dark brown coats and atop them sit members of the school's equestrian team, seeming to effortlessly influence the horses' movements.
The rhythmic patter of hooves on sand is becoming a familiar sound at the equestrian center with daily use of the $3.8 million indoor arena that opened this summer.
The indoor arena on State Route 73 on the far east side of the campus has allowed the equestrian center to expand its capacity for the Miami equestrian team as well as competitive youth teams, Miami student riders and Oxford community riders, ages eight through 11.  It offers classes through the university, as well as community lessons and summer camps.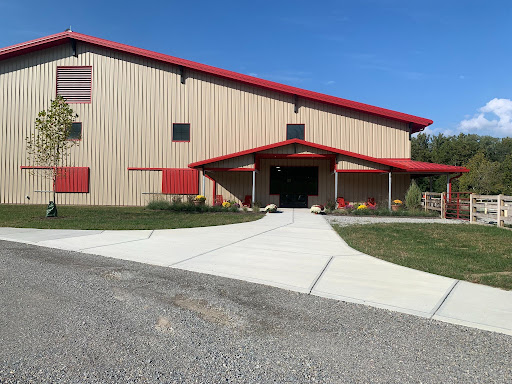 According to Beth Frey, assistant director of the equestrian center, the indoor arena, which broke ground in November 2020, was partially funded by an anonymous private donor and will require university assistance and fundraising to fully finance the project.
Frey said the university's support was instrumental in the completion of the indoor arena.
"Our indoor facility will transform the future of Miami Equestrian – for its members, students, community members and more," wrote Miami University on the expansion's fundraising page.
"It was one of those things where, you know, the Field of Dreams, if we build it, they'll come," said Frey. "They really did. They really did come when we built it, which is great."
The center currently serves 147 students in university equestrian classes, 130 equestrian team members and around 60 youth riders. It also houses nearly 50 horses.
Frey said the university owns or leases most of the center's horses, however several horses are donated by alumni and equestrian professionals. The center also has selected spots for students to house their own horses.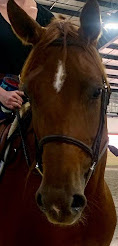 "It's a unique program in that we do service college students that actively compete with the same horses that we're able to teach the community with," said Frey. "Each of the horses that's here has multiple job descriptions or they're really a master at one thing and they teach multiple people."
The indoor arena will allow riders to continue year-round education and competition, which Frey noted is also critical to the horses' wellbeing.
Prior to the expansion, the equestrian center had only outdoor rings which often led to cancellation of lessons and events due to harsh weather conditions.
"Riding in the wintertime will be awesome because that was something a lot of times we lost," said Fiona Brock, senior equestrian team member. "During the winter we would have to move to an off-site facility and this year we're going to be able to keep practicing during the winter months."
Though the indoor arena has provided more space for the center's programs, Frey said the center still has to turn some riders away.
"We've reached a current critical mass of supply and demand," said Frey. "We have a very long waiting list of people that want to come and experience what we have. It's a great problem to have. It's really hard, though, to say 'no,' especially with the community program. The community's been such a huge support to us all of this time, and we have been able to do more than we've had in the past but there's only so many horses and so many staff and so many hours in the day."
However, Frey said the indoor arena will allow the center to host more events which are open for interested riders to attend.
"Our weekends are pretty booked with just hosting in general, which is fantastic," said Frey. "It's a great revenue generator. Our events are always open to the public. So, even if we can't get everybody who wants to get on a horse right now, you can come down, come watch, check out what it's about."
According to Frey, the center is hosting several shows for both their own and other intercollegiate regions this season as well as the Intercollegiate Equestrian Association zone show in March 2022.
The next equestrian team event at the Miami University equestrian center will be held Oct. 16 and 17 and is open to the public.