Sheltering Tree Barn reopens to musicians and businesses
Sheltering Tree Barn, a 7.5-acre plot just outside of Oxford, has reopened for the first time since July of 2019, offering an outlet to musicians and local vendors.
Emily Hines, whose family owns the farm, created the business and orchestrated a "Welcome Back Home" event on Monday, Aug. 23. The mini-festival included a myriad of vendors, performers and a goat yoga session.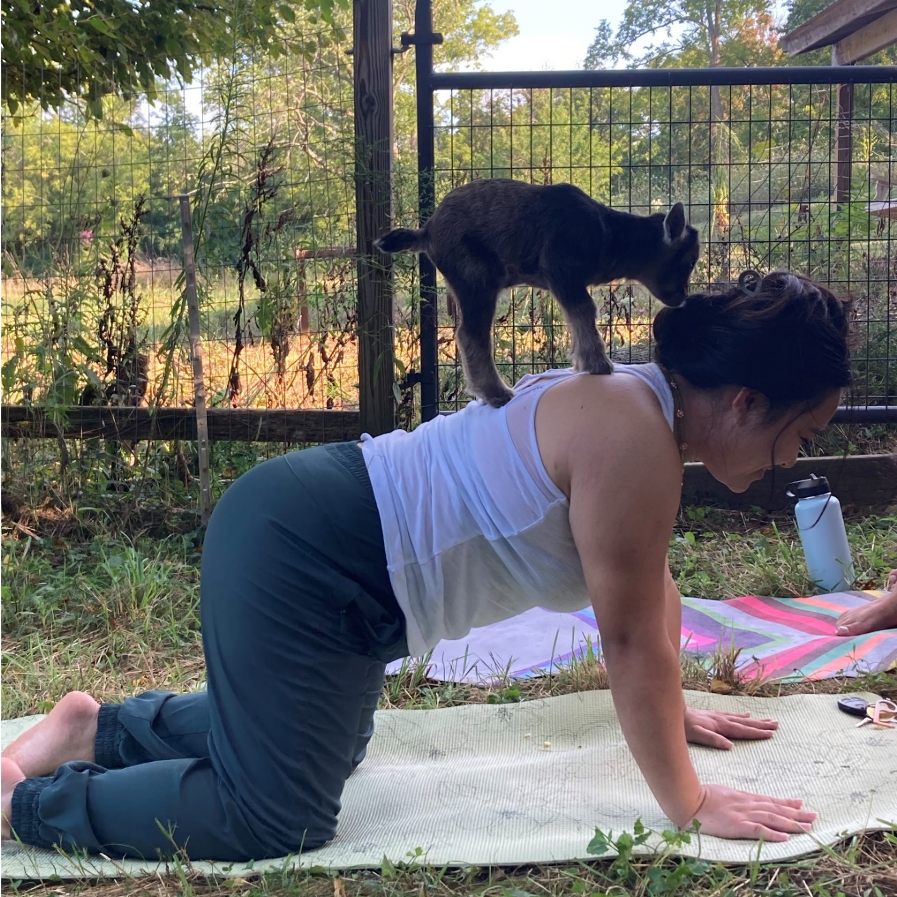 Prior to July 2019, Sheltering Tree Barn held similar events, but activities were forced to a standstill when Hines relocated to Nashville for school. Months later, the COVID-19 pandemic hit.  
Sheltering Tree Barn, located at 3956 Oxford-Millville Road, began in 2016 as a venue for musicians. When interest grew, performances were moved to an outdoor barn.
"Sheltering Tree Barn is a space for intention," Hines said. "In working with the (Oxford) Farmer's Market, I became so impressed by the passion and knowledge in Oxford and realized what it could become." 
Hines has attended the Oxford Farmer's Market since she was 8-years-old. Now, she goes to seek out local businesses to visit Sheltering Tree Barn.
Kaxandra Novales, who runs Oxford Made craft business, met Hines at the Farmer's Market and is now a regular vender at Sheltering Tree Barn.
"Students want something to do other than going out to bars," Novales said. "As a consumer, I always want to change things up."
Larry Slocum, manager of the Farmer's Market, described Monday's Sheltering Tree festival as a "beautiful success."
"It was wonderful to see all sorts of people come together, but especially those in their early 20s and 30s," Slocum said. "There was nobody fighting about COVID, or whether someone should be vaccinated or not. There is a need for this type of space, especially coming out of the pandemic. People have been missing a sense of togetherness."
Hines hopes the venue will host events such as pottery workshops, canning classes, goat yoga, regular yoga and open mics. In the future, Hines plans to create a regenerative farm that combines the concept of agri-community and creative enterprise to form a shared center.
For now, Sheltering Tree Barn offers a free space for creative and curious minds.
"If a person expresses interest, that's awesome," Hines said. "If a person is truly interested, they'll make it happen, and we are just here to provide the outlet."