Miami modifies plans to welcome students back to campus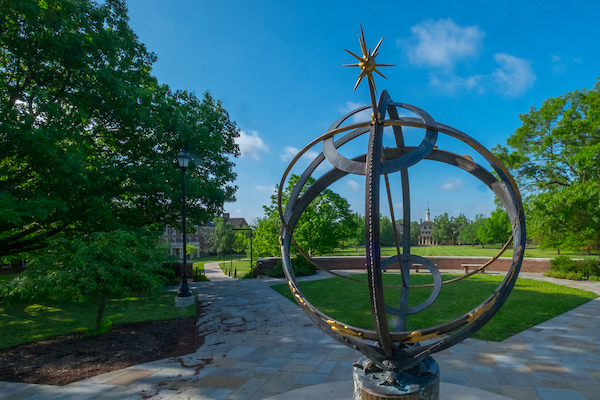 As the COVID-19 pandemic causes an uncertain future for schools across the country, Miami University is welcoming students back for the fall — sort of. 
The university initially moved the start of the fall semester up by a week, with a mix of online, hybrid and in-person classes scheduled to begin Aug. 17 and end just before Thanksgiving. That would have allowed for most students to return to their homes for Thanksgiving break and stay there until the start of spring semester in late January. The thinking was that giving students a long break, rather than going home for Thanksgiving and then returning to Oxford for a final week of classes, would cut down on the risk of spreading the virus through increased social contacts.
Then cases of the virus began spiking in Ohio and Butler County, causing Miami to rethink its plans. The original plan drafted for reopening has been modified to a phased in welcoming process which entails an unprecedented fall semester. The semester will still begin Aug. 17, but all classes will be virtual rather than face-to-face, until at least Sept. 21. 
Students now have some attendance options. They may come to Oxford and attend classes remotely until Sept. 21 and then in person; they can elect to go completely virtual, taking all classes remotely for the entire semester no matter where they live; or they may defer their enrollment for the semester. 
Students who select the in-person option will not meet face-to-face for the first six weeks of school. They will take classes remotely up until the face-to-face date of Sept. 21. Those returning to campus will not be subject to pre-arrival COVID testing of any kind, but have been advised to be watchful within the two weeks leading up to school. These students will also receive a $750 credit from Miami to compensate for the lack of a traditional campus experience
Students who choose to remain online for the whole semester are forced to modify their schedule to fit a completely online format. In-state students will receivea $1,000 credit for this option and out-of-state students will receive a $2,000 credit. 
Only freshman or transfer students were given the opportunity to defer enrollment for a semester or year with their scholarships still intact. Thus far, 130 students have decided to defer at least a semester, according to the university.
Brendon McCormick, a Miami senior, has chosen to finish his senior year at his off-campus house in Oxford. "I definitely want to see my friends and have a good year, but I also believe as a university and community we can prevail," he said. "I personally think the education is still sufficient for me to get good value whether it's remote or in person. I think Miami has done an excellent job communicating and trying to provide as robust an educational experience as possible."  
McCormick said what he will miss most about not having face-to-face activities at Miami are his "intramural Quidditch matches" and the "resource facilities" the school provides.
Miami has established protocol for students and faculty aimed at mitigating the contagion and spread of the coronavirus. A self-evaluation of daily symptoms is strongly advised for any faculty, student or staffer who enters Miami's campus throughout the semester. If a student tests positive for the virus they will have the option to either self-isolate in their off-campus houses or be moved to a designated isolation dorm provided by Miami. Those who come in contact with someone who has the virus will also be required to self-quarantine for two weeks. 
Miami is working with Tri-Health and the Butler County Health District for efficient testing procedures and to enhance contact tracing efforts.
To combat the issue of hosting too many students under one roof, Miami has offered sophomore students the choice to live off campus. This is the first time sophomores have been granted the privilege of living off campus. 
Paige Buttery, a junior, has mixed feelings about returning to campus. "With a lot of students coming in from across the country, I am definitely wary about coming back," she said. "If one student gets it the whole school could have it in a matter of weeks. I think the atmosphere around campus will be very relaxed and a different vibe than before. With all the restrictions in place, I hope the experience for students won't be much different than before."
For Miami athletics, the verdict is still out regarding whether the RedHawks will compete in this upcoming sports calendar. The Mid-American Conference is in limbo after the Big Ten, ACC, SEC, and PAC-12 announced revised football schedules. The MAC announced July 17 that non -conference games in volleyball, men's soccer and women's soccer for the fall semester would not be played, but beyond that, the conference has not made an official decision on its scheduling format. As of now, Miami football is scheduled to begin its season a week later than originally scheduled, on Sept. 12 at the University of Pittsburgh. 
The school is currently monitoring and releasing more information as students filter back into Oxford. Miami intends to adapt plans as the situation progresses. As of right now, Butler County has about 1,200 confirmed cases of the virus.