Psychology professor remembered for his roles at Miami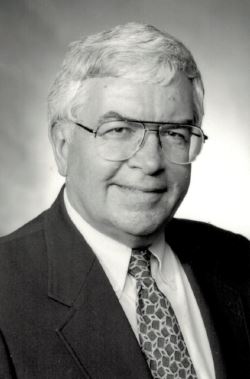 A visitation service for John A. Czaja, professor emeritus in the psychology department at Miami University, will be 10 a.m. Saturday, Jan. 11, at Faith Lutheran Church, 420 South Campus Ave., Oxford.
Czaja, 74, died Sept. 21. Details on the cause of death were not available.
Czaja came to Miami in 1985 as a professor in the psychology department. He became the associate director of what is now called the Office for the Advancement of Research and Scholarship (OARS). He was responsible for animal care at the university, patents, and the development of a community network. He also assisted faculty in writing research proposals. Over time, his focus shifted to helping facilitate grant writing, faculty mentoring, and developing programs for undergraduate research experiences.
His wife of 25 years, Brenda Stevens, of Oxford, said he cared very deeply for the personal success of his students both in their research and their education.
"He recognized the value of undergraduate research and replicated that for Miami students," Stevens said. "The kindest, sweetest, gentlest, person I've ever known."
Prof. Czaja was born Feb. 27, 1945 in Manchester, New Hampshire.
Before coming to Miami, Czaja had teaching and research positions in Oregon, obtained his doctorate degree from the University of Wisconsin, and taught at Purdue University.
According to information supplied by his family, Czaja enjoyed swimming, boating, and watching the loons when he was growing up. Czaja also had a love for music. He played trumpet, and by the age of 10 he was giving music lessons to others. Jazz and blues were his favorite genres. During his high school years, on weekends, he would play with an adult band, and played for the New Hampshire Symphony Orchestra before he graduated from Yale. While attending Yale as a scholarship student and psychology major, he played in the football and concert bands.
As an undergraduate, he was a member of the Russian club, and was a National Science Foundation Research Fellow. After graduating he went to Connecticut College as a research and teaching assistant. Through these experiences he gained a foundation for his future research in psychoendocrinology which looks at the impact of hormones on physically functioning and the behavior of animals.
In addition to his wife, Czaja is survived by his son and daughter-in-law, Ian and Katya Czaja; son, Jason Czaja; his previous wife, Carol Fishman; a sister, two grandchildren and nieces and nephews.
In lieu of flowers, the family requests memorials be made to The Loon Preservation, a center and wildlife sanctuary dedicated to the protection and preservation of this threatened species.