Talawanda athletes break records despite transportation hiccups
Talawanda's student athletes broke several school records this season, despite facing new hurdles in transportation to and from practice and events.
As well, this season was the first since 2018 that Talawanda students had to pay-to-play high school sports. The implementation of a $170 pay-to-play fee this season did not cause participation in the track team to go down, head track coach Brad Hoblitzell said. 
Next year, the pay-to-play fee will be $900 per sport for high school students and $350 for middle school students, according to the district website.
"I know that it's [the fee] gonna be high, but I think the community will kind of find some ways to make the burden easier on the players," head lacrosse coach Sawyer Johnson said. "They introduced it [the fee] and our numbers did take a dip like I thought they would."
Hoblitzell said the track team would fundraise to allow kids to have the opportunity to play, particularly as they come off their victorious year. 
"I mean, we'd like to defend the girls title, and take a shot for the guys title," he said.
Track and field
Hoblitzell said he knew from the start that both the boys and girls teams would be competitive in the Southwest Ohio Conference (SWOC).
"We came into the season trying to defend our girls [SWOC] title," Hoblitzell said. "We knew that it would be as tough as it ever has been because Harrison is a really talented group."
Despite other teams stepping it up this year, the girls won their sixth consecutive SWOC title with Harrison falling to second by 20 points. The team was propelled by many record-breaking performances at the championship meet.
Lucia Rodbro broke the school record in both the 1600-meter and 3200-meter events. The sophomore distance runner also finished third in the 800-meter run behind freshman Adriana Luking.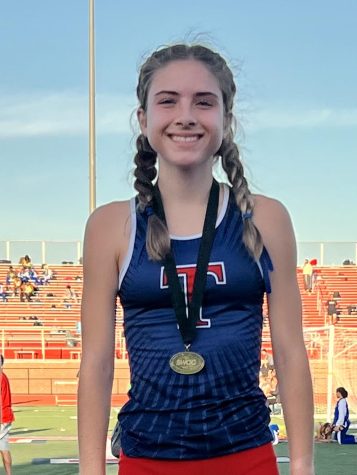 In the field events, senior high jumper Hailey O'Brien bested the school record with a cleared height of five foot six while junior Olivia Andrews propelled herself past a ten foot nine height in pole vaulting.
While the boys team had impressive individual performances, they were bested by Northwest in the conference meet and had to settle for second place.
"Our guys knew that Northwest was the cream of the crop this year," Hoblitzell said. "They just have some incredibly gifted kids. We just tried to put together our perfect meet and make a run at the win."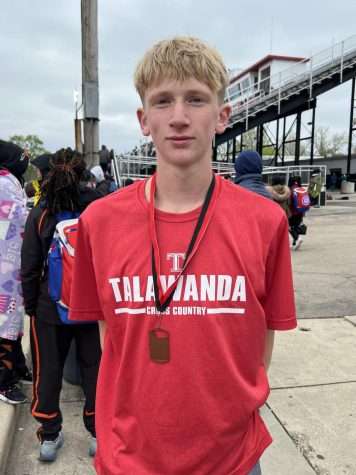 Senior sprinter Logan Howard almost broke into the 10 seconds category with his 11.01 100-meter dash that awarded him first place in the meet. Julio Fuentes, a senior hurdler, destroyed the school record with his 14.88 second run in the 110-meter hurdles which got him second.
In the distance events, sophomore Max Bixler won the 1600- and 3200-meter runs while finishing fourth in the 800-meter run while senior Henry Hoblitzell cleared 16 feet in pole vaulting.
Baseball
Talawanda finished third place for conference play with a 15-11 overall record. After starting 1-3 in the year, the team won seven games in a row to bring themselves into contention.
Sophomore Eddie Tanner led the team with a .400 batting average with 19 RBIs while senior Max Mesler led the conference with three home runs along with 24 RBIs.
Senior Noah Prewitt went 4-1 on the mound on the defensive side with 54 strikeouts and a 1.4 ERA. Sophomore Nathaniel Iden showed a bright future with a 4-3 record from the bump while batting .303.
The team won its first postseason game over Western Brown in dramatic fashion with a 3-2 win in extra innings. They then fell to Princeton 7-1 to finish their season.
Softball
The softball team took home second place in the SWOC this year with a 19-10 record.
Senior Lilly Iden boasted a conference-best .625 batting average along with three home runs. Sophomore Kylie Cobb and senior Halee McDade both hit six home runs to share the top spot in the SWOC.
On the mound, junior McKenna Weekley took home a 10-5 record with 95 strikeouts.
Boys Tennis
The boys tennis team finished 4-14 this year and third in the SWOC.
Sophomore Milo Flaspohler finished 10-6 overall in singles play and was awarded second team all conference for his performance.
Lacrosse
In what could be its final season, the lacrosse team finished with a 2-14 record.
The Talawanda School Board announced that field hockey would be eliminated next year in order to cut expenses. According to school board plans going into 2026, the athletic budget will be cut even more.
With the elimination of field hockey, the district will have one more boys' sport than girls' sports. As a result of the Title IX federal law equal participation in sports, many worry that boys' lacrosse may also be on the chopping block. 
Nevertheless, head coach Johnson saw the year as a building block for the future.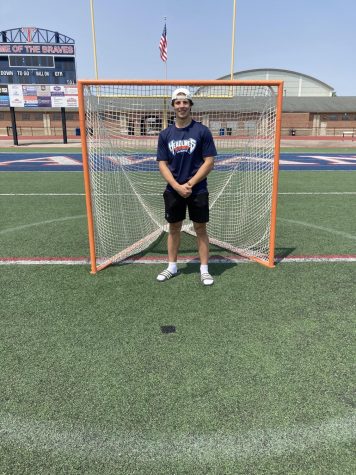 "We had lots of young guys improve throughout the season," Johnson said. "And while the record doesn't reflect it, I do think we got better and I'm proud of what they were able to do."
Holding down the team in net, senior goalie Craig Catania had above a 60-percent save percentage while facing nearly 300 shots. In the field, junior Sam Olenick saw the improvement that his coach talked about throughout the season.
"We had a ton of new guys, so this was their first exposure [to lacrosse]," Olenick said. "By the end of the year, we looked like a much better lacrosse team, not just guys throwing balls with sticks."
Olenick, who has played lacrosse since seventh grade, said he will continue to play even if Talawanda eliminates its team. 
"I bet that the guys still get together and play at Cook [Field]," Olenick said. "I know that a few other guys will still play club lacrosse.