Win puts Miami softball atop MAC standings
Graduate student pitcher Brianna Pratt's star shined in the pitching circle in Oxford April 29, allowing only two hits in Miami softball's 8-0 win over Central Michigan.
Sophomore outfielder Jenna Golembiewski paced the offense for the RedHawks, launching a home run and a two-RBI double.
The weekend series against the Chippewas had major implications for the Mid-American Conference (MAC) standings, with Miami taking co-ownership of first place following the weekend series sweep. Miami is tied with Ohio University atop the MAC with a 19-7 conference record (32-17 overall). 
Pratt said her teammates were her number one motivator heading into the team's home regular season series finale. 
"Coming into this weekend, we knew how big this series was going to be," Pratt said. "Today was a complete team effort."
Miami started red hot. After Pratt retired the first three batters she faced, the RedHawks launched three home runs, a two-run bomb off the bat of junior infielder Karli Spaid and single shots from Golembiewski and sophomore infielder Chloe Parks to make it 4-0.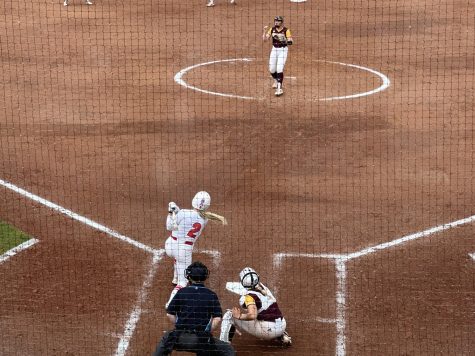 Central Michigan managed a single but no more in the top of the second inning before Golembiewski struck again for Miami. A two-RBI double gave the RedHawks a 6-0 lead, a score that would hold until the fifth inning. In the fifth, RBI singles from graduate student outfielder Maddi Banks and senior infielder Holly Blaska delivered the RedHawks an 8-0 mercy rule victory. 
Head coach Kirin Kumar said the team's offense will be key as it heads into the final stretch of the regular season.
"We have one of the best hitting teams in the nation," Kumar said. "We've gotta keep playing our game, keep playing Miami softball."
Miami softball looks to wrap up another regular season MAC title as it heads back on the road against the Kent State Golden Flashes (17-29, 12-12 MAC) starting May 5.