Miami softball player honors late mother before every game
In the locker room before every Miami RedHawk softball game, infielder Chloe Parks has a special tradition. While teammates listen to music, eat a pregame snack or stretch, Parks prepares differently.
"When I hit the seventh grade, I lost my mom to cancer," said Parks. "Before every single game, I look at a picture of her on my phone, and I pray to her."
Parks sees softball as a way to honor her mom, Stephanie, who died from cervical cancer in 2016. When Parks finishes praying and puts the picture away, she knows her mom is right there with her. One thought is on her mind when she heads out to the field:
"Let's kick ass today."
Parks is a sophomore nursing major from Southport, Indiana, 15 minutes from downtown Indianapolis. Her mom and sister both played softball, causing the sport to play a big part in her childhood.  
"I remember from an early age being in the backyard and playing Wiffle ball," said Parks. "My mom would always say, 'Come on, hit that outside pitch better!' and I would always say, 'OK!'"
Parks developed a well-rounded athletic background before arriving at Miami. She played travel softball at the age of 6 while also finding time for basketball and volleyball.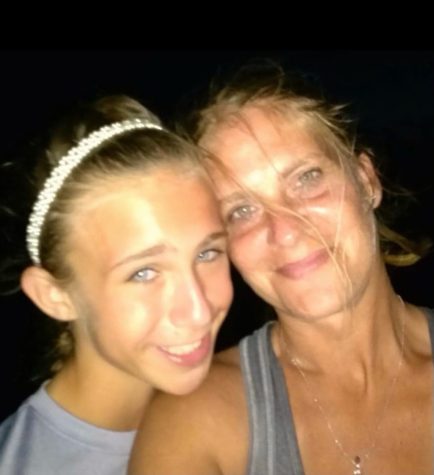 Parks said a highlight of her early softball days was when she would travel around the country with her friends and family. When her mom died, Parks' motivation to play the sport she loved diminished.
"I wanted to quit softball," said Parks. "I pretty much threw it to the side and wanted nothing to do with it."
Parks ended up taking a two and a half year break from the game. However, during her sophomore year of high school, she realized she missed softball. Two years later, in her senior season, Parks helped lead the Roncalli High School team to a state championship. She finished third in school history with a career batting average of .483.
After graduating in 2021, Parks became the first in her family to attend college. During her recruitment, she told college representatives she had a passion for nursing and wanted to pursue it. While most schools told her it wasn't possible, the coaching staff at Miami believed she could.
"They told me I could do nursing here, and that they'd help me through it," said Parks. "I fell in love with the team dynamic and the idea that I can do softball and get my dream career out of it."
A typical week for Parks consists of team games, practices and lifts, and nursing clinicals each Wednesday. Parks says the routine has kept her motivated and organized.
"I'm a procrastinator, and [the routine] does not give me the ability to do that," Parks said.
Senior infielder Holly Blaska said Parks is a great friend and teammate.
"She's someone you can always go to for anything and she'll give you her best advice," said Blaska. "She can be very serious but positive and upbeat when the team needs it."
Parks said her mom knew she'd make her family proud.
"My mom always said, 'I don't care what you succeed in, but you've got to succeed in something,'" said Parks. "Talking about her and sharing her story is a way for me to commemorate her because she was the strongest person that I've ever known."
ExtraInningSoftball.com named Parks as No. 16 best second baseman in the nation. Parks has had a .276 batting average through the 27 games she has played this spring.