Republican House candidates face off in August special election
Sarah Carruthers and Cody Harper will face off on Aug. 2 in a special primary election to determine the Republican nominee for the Ohio House for the 47th District. The newly-drawn district encompasses southwest Butler County including Oxford and Hamilton.
The winner of the special election will face unopposed Democratic nominee Sam Lawrence in the Nov. 8 general election.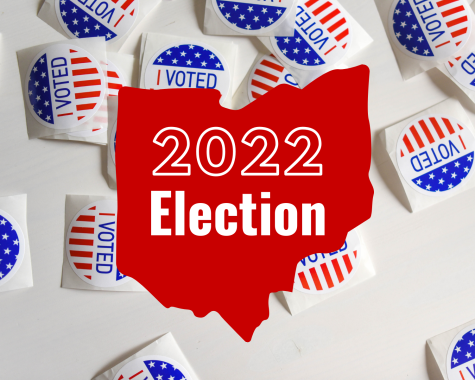 Sara Carruthers
Carruthers, from Hamilton, will be seeking a third two-year term in the Ohio House of Representatives. Previously, she represented Ohio's 51st House District, which was altered in redistricting this year.
Carruthers attended Miami University and was a White House press assistant during the Ronald Reagan and George H.W. Bush administrations. She worked in local media for WKRC-TV, WKRC 55, TCI and TvHamilton.
Although a member of the Butler County Republican Party Executive and Central committees, Carruthers said she never saw herself as a politician until she went on a tour of the Ohio Statehouse with her son's school.
"I was not happy really with how I felt we were being represented," Carruthers said. "My son suggested that I run and I kind of laughed it off, and he kept saying 'No, mom, I think you would do a good job.'"
Carruthers said when she ran for Ohio House in District 51 for the first time in 2018, she won 60% of the vote in the general election. She said she won 93% of the votes cast in 2020.
Carruthers said her priorities for a third term included pushing for House Bill 3, known as "Aisha's Law." HB3 would add strangulation to its definition of domestic violence, as well as add more training for police officers responding to domestic violence calls. Carruthers is a sponsor of the bill, which passed the House 92-4, but has not been taken up by the Ohio Senate.
Carruthers said she also supported House Bill 196, which would require surgical assistants to be licensed.
She said her other priorities are improving schools and nursing care, increasing awareness of mental health issues, and increasing local domestic production of food and medicine instead of relying on foreign countries.
"My huge issues are making life better for people," Carruthers said. "Hot button issues are fine, but there are real issues for people and for families, and they're struggling right now."
Cody Harper
Harper said he grew up in Brookville, Indiana and graduated from Miami University. He is an agent with HER Realtors in Hamilton.
From 2015 to 2021, Harper owned Cappuccino Depot in Millville. He said he was forced to close the business permanently as a result of COVID-19. Harper said he felt that the government's handling of the pandemic was detrimental to small businesses like his.
"The strict guidelines, you know, you do a sweeping shutdown of everything," Harper said. "And you just come out as a government for the people and make a demand that you have to shut your business down. I don't think personally that the government has the authority to do so."
Harper said that while his business' closure wasn't the main reason for running for office, it played a role.
"I've always had the intention of getting into politics," Harper said. "As I got older and my career more advanced, a lot of things happened in the last year and a half or so to me, which made me kind of reevaluate doing it later."
Harper said that if elected, he would advocate for small businesses. 
"I think we need some more programs and more funding for small businesses," Harper said. "I'm not talking free money; I'm talking upstart programs that are paid back and then re-distributed over time."
Harper also said he advocates for transparency in government spending. 
"I definitely think we need some evaluations of our spending habits here in Ohio and across the country, I think that's something I want. I want some audits done on what's going on," Harper said. "I'm gonna fight for a lot more glass windows in a political arena."