New citizens take oath at naturalization ceremony
On Monday, April 25, 74 people from southern Ohio stood in the Shriver Center,  raised their hands, and became United States citizens.
"They are making the conscious decision to join our political system and that is something most of us don't have to do," said John Forren, director of Miami University's Menard Center for Democracy, which hosted the event. "It is very inspirational and thought provoking to witness." 
The new Americans came from 29 different countries and all reside in southern Ohio.  About 100 community members, friends and family stood witness as U.S. Magistrate Stephanie K. Bowman administered the Oath of Allegiance and the naturalization applicants swore to "renounce and abjure all allegiance and fidelity to any foreign prince, potentate, state, or sovereignty."
They further vowed to "support and defend the Constitution and laws of the United States of America against all enemies, foreign and domestic." 
These promises, assumed by most of us by virtue of being born Americans, are made through conscious choice by naturalized citizens.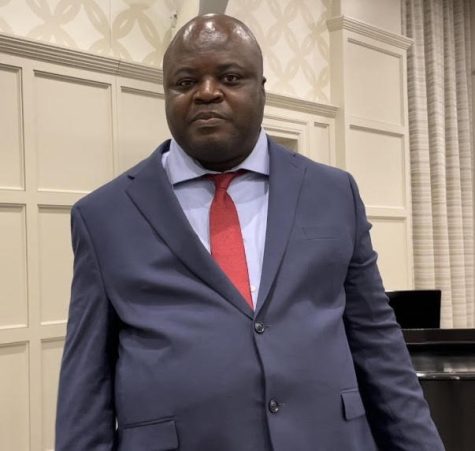 One new citizen, James Adettie, said he wanted to come to the United States for a good education and the American Dream. He is originally from Ghana. 
"Voting is an important part of becoming a citizen," Adettie said. "I want to be politically active." 
Representatives of the Butler County Board of Elections and the League of Women Voters attended Monday's ceremony to help Adettie and the others register to vote.  
Oxford Mayor William Snavely and Miami President Gregory Crawford spoke at the event, as the Miami Glee Club provided a musical background.
Snavely read a proclamation from the city that noted that the 74 new citizens are only a fraction of those who choose this path every year. In 2020, 628,000 people took the oath of citizenship, according to Snavely.    
Forren said the Menard Center plans to host a naturalization ceremony in Oxford each spring. Miami's Hamilton Campus hosts a similar ceremony each fall.