Car crashes into apartment, injures student sleeping there
Miami student Luther Michalski said he was sleeping about 7 a.m. Wednesday, when a car crashed through the bedroom wall of his Chestnut Place apartment.
The crash resulted in only minor injuries, and remained under investigation as of Thursday, said Oxford Police Lt. Lara Fening. 
"There was no warning," Michalski said. He and his roommates were all still sleeping when the crash occurred. The window of his room shattered, but the blinds and curtains had prevented any glass from falling on him.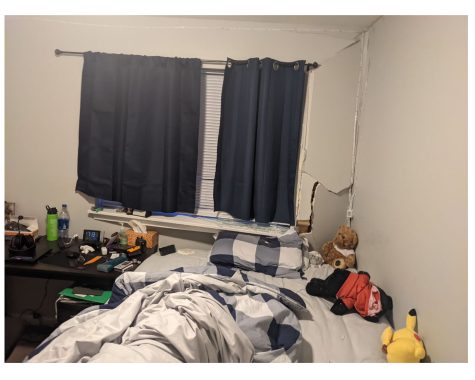 The car had crashed into the wall that connected Michalski's bedroom to his bathroom, the force crushing in the wall and shifting the apartment walls. Michalski described how he had jumped out of bed after the crash and had needed his roommates to pry open the door to his room, so he could get out. 
"I was in shock when it first happened, so I didn't feel anything," Michalski said, "I rolled my ankle getting out of bed."
Michalski said after the initial shock wore off, he went outside to confront the driver, whose name has not been released by police. According to Michalski, the driver told him he had been cut off at the intersection of Campus Avenue and Chestnut Street, which is just across the sidewalk from the first-floor apartment.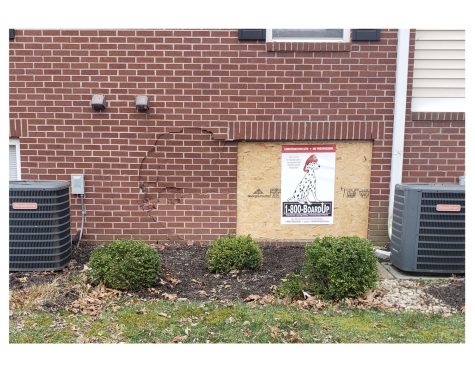 Fening said that there was no indication of alcohol being involved in the crash. 
Police and ambulance arrived at the scene and Michalski was taken to the hospital where he learned he had sustained a concussion. The car was cleared from the wreck and later in the day Michalski's bedroom window was boarded up. A guardrail, which the car appeared to have struck, was also fixed. 
"It was really frightening. If my pillow had been a few inches up, it could have been a lot worse," Michalski said. 
Due to the destruction in the apartment, Michalski moved the following day after he was provided a different apartment by the Chestnut Place Apartments.