Domestic violence photographer documents what occurs behind closed doors
Internationally acclaimed photographer Donna Ferrato, who has used her camera to document the often hidden world of domestic violence, spoke about her work Thursday night at the Miami University Art Museum.
An exhibition of five of her photos are on display at the museum this semester. 
Ferrato, author of "Living with the Enemy," began her photo documentation of domestic violence more than 20 years ago.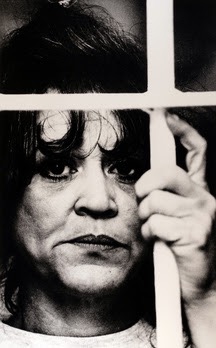 "I did not understand how much violence was happening in people's homes, and I did not understand how women's power was completely disrespected," she told the audience Thursday night. 
She said she wants her work to help people comprehend the prevalence of domestic abuse in America through explicit portrayals of survivors of violence. Her work, which has appeared in media like "Time Magazine" and others, depicts the everyday reality of violence against women.
"As a woman and a feminist in the 1980s in college, I was really thinking a lot about many of these issues related to violence against women, and I told Donna that I am her huge fan," said Elizabeth Mullenix, dean of College of Creative Arts, in her introduction of Ferrato at Thursday's lecture.