Wildlife management program bags eight deer for area food pantry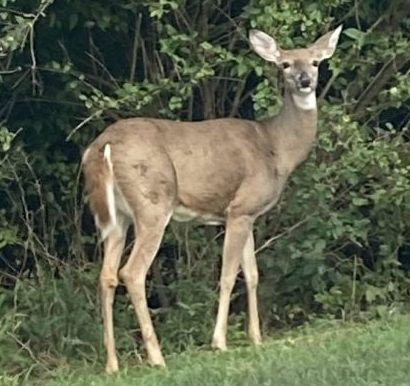 Oxford's annual deer management program ended Feb. 6 with nine animals harvested by local bowhunters, eight of which were donated to a local food pantry, City Manager Doug Elliott reported at the Feb. 15 council meeting.
To control the white-tailed deer population and to restore natural balance of the ecosystem in Oxford, the city has authorized a limited number of hunters to cull the deer from large tracts of city-owned land, as well as the Oxford Cemetery and Oxford Country Club, for the past 13 years, Elliott said.
"This year 19 individuals were certified. Nine deer were harvested and eight were donated to the Community Meal Center in Hamilton," Elliott said. The hunt began Sept. 25. 
The program also helps prevent the spread of disease among the animals, limit the number of deer-vehicle accidents, and reduce further damage to vegetation and the local environment. Everyone participating in the program must pass a safety course with the Ohio Department of Natural Resources (ODNR) as well as a bow accuracy test.
Ohio's 2021-22 deer hunting season ended Sunday, Feb. 6, with 196,988 deer taken statewide, about 10,000 more than the previous season, according to the Ohio Department of Natural Resources.