'Honeycomb' stands out in Slamdance Film Festival lineup
True to the genuine, youthful spirit that she brought to her bizarre feature debut "Honeycomb," 21-year-old Canadian filmmaker Avalon Fast recalled being "so stoked" to find that it had been accepted to premiere at the 2022 Slamdance Film Festival.
For a writer and director who spoke of the magic she sees in independent horror, the decision to enter her film for consideration was an easy one. 
"I had never heard of [Slamdance]," Fast said. "But as soon as I did my research, I realized what a great fit it could be."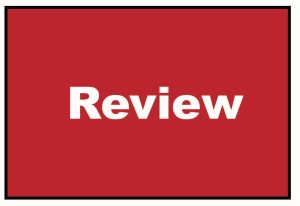 Not to be confused with the ever-popular Sundance Film Festival, Slamdance opened its doors nearly 20 years later in 1995. The festival similarly showcases a lineup of independent films from around the world, but with some notable caveats: the competing projects must be directorial debuts without American distribution that were made for under $1 million. Like Sundance, this year's festival is virtual, meaning that through Feb. 7, Oxford residents can remotely access a catalog of more than 100 films and experimental projects from any device for $10.
Slamdance is known for giving ample space to the edgy fringes of independent film, and this year's festival is no exception; several chaotic and compelling projects fall under a section aptly named "Department of Anarchy." Though its psychological detachment and trippy, slow-burn grit suggest "Honeycomb" might be at home in such a category, it is instead a headliner; one of the festival's 10 narrative fiction films.
Shot over the summer with a group of her friends on Cortes Island, off British Columbia, Fast's film slips comfortably into the uncanny when five girls, later joined by a sixth, begin living in a deserted cabin in search of interior meaning. 
Fast cheekily has one of her characters acknowledge William Golding's "Lord of the Flies" as the group gradually transforms into what she calls a "lethal girl cult." However, her approach to portraying this unraveling is one that is uniquely cinematic and exciting, relying on the do-it-yourself equivalent of Stanley Kubrick's patient, stalking camera movements to illustrate a prowling sense of dread. 
The film is also fortunate to be drenched in the intangible charms of low-budget horror. It's rich with idiosyncratic intimacy and earnest passion that is clearly also held by its creators.  
"'Honeycomb' wouldn't have become what it is without the absolute determination from the entire cast and crew to make it happen," Fast said. 
Her sentiments are echoed in the credits of the film, which emphasize that the crew worked without pay. 
"I think for everyone else, [there] was a mutual want to tell this story, and I also don't think my friends wanted to deal with how sad I would be if it didn't get finished," Fast said.
Since the premiere, she has been spending time with her cast and crew, celebrating her accomplishment and watching the work of her fellow filmmakers. So far, she has particularly been moved by Jordan Tetewsky's "Hannah Ha Ha" and fellow Canadian Ethan Eng's "Therapy Dogs."
Although "Honeycomb" stands out as a unique vision from a promising voice, it shares its independent spirit with every one of the festival's accepted entries. Fast is one among many independent up-and-comers at this year's festival, looking not only for a platform to exhibit their films, but also for connections and future work. As for upcoming plans for what has proven to be an impressive career start, she is resolute. "I think my next investment as a filmmaker is a desktop computer and a little editing desk."