Chocolate Meltdown to become annual event
Uptown Oxford oozed chocolate this past Saturday at the Chocolate Meltdown & More event, featuring a blow-up obstacle course, a Ninja Warrior course, games and plenty of chocolate. 
The event was sponsored by the City of Oxford, Oxford Community Arts Center (OCAC), Miami University Art Museum, Enjoy Oxford, the Chamber of Commerce and the city's Parks & Recreation Department. Many local businesses also offered sweets to their customers.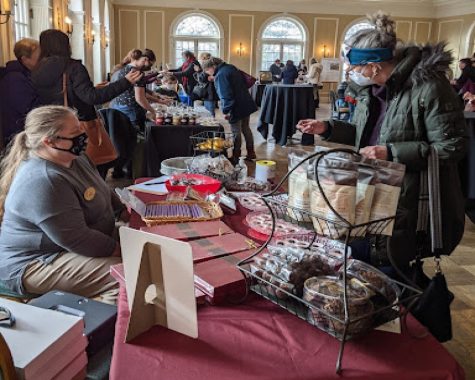 Participants in the event could buy tasting tickets, which allowed visitors to taste chocolate dishes and drinks all around town at participating restaurants. 
Some of the businesses included Ruby's Chocolates, Graeter's Ice Cream, The Artisan Conjurer, Antiquity Teahouse, Katie's Classic Cookies, 4 Bears Bakery, Rebecca Lockhart Cakes & Treats, LaRosa's and The Chocolate Bar.
Ryan Helms attended the event Saturday with a few friends. He said it was nice to drink outside, where it was less crowded, and enjoy some of the chocolate tastings. 
"My favorite is the spiked hot chocolate," Helms said. "It was so sweet."
The festival area was within Oxford's Designated Outdoor Refreshment Area (DORA), which allows people to stroll around with alcoholic drinks in specially marked cups from participating bars and restaurants.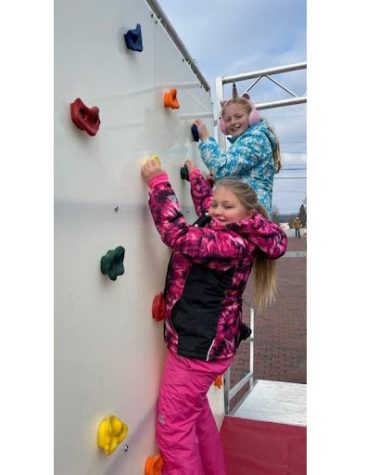 "With the Uptown portion of the Chocolate Meltdown activities located in the Uptown parks, and the merchants who are DORA participating businesses, this combination gave the opportunity to offer chocolate inspired adult beverages," said Kim Daggy, executive director of Enjoy Oxford. "In fact, I believe Left Field Tavern is keeping the Hot Chocolate with Bourbon Cream on the menu a little longer. I heard it was delicious from more than one person who tasted it."
While he didn't climb into the obstacle courses or try his hand at the Ninja Warrior course, Helms said it seemed like a lot of people came out to enjoy the festivities. 
"It's nice to see such a small town like Oxford coming together," Helms said. "Of course, chocolate is a big motivator."
Daggy said the event began in 2015. She said after this year, it will become an annual event.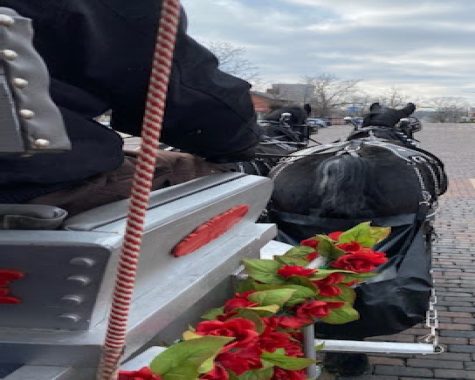 "Following the holiday season, we all need something to look forward to," Daggy said. "Having an outdoor option for Chocolate Meltdown & More gave adults and kids a chance to enjoy carriage rides, games and the Ninja course outdoors and expend some energy together, as well as involve the uptown area businesses."
Daggy said attendance was steady in Uptown Parks and the nearby Oxford Community Arts Center.
"Chocolate Meltdown & More exceeded expectations," Daggy said. "Winter events pose weather challenges, and the chilly temperatures didn't keep chocolate enthusiasts and the adventurous away from joining in the fun!"