New Butler Health Commissioner ready to educate and listen
As a new variant emerged in the fight against COVID-19, a new health commissioner was appointed to lead the Butler County Health District.
Erik Balster was appointed by the County Board of Health Nov. 29, replacing interim commissioner Michelle Burch, who served for four months since the retirement of Jenny Bailer. 
Formerly the health commissioner of Preble County, Balster said he is ready to make the transition. "I saw the opportunity to work in a location and with an agency I have a lot of respect for and in an area I call home, so I thought it would be great," he said.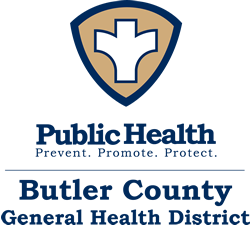 He noted that Butler County has a larger population and more complex problems than Preble County. "Part of what led me here is wanting to take on bigger challenges and look at some of the public health issues that we face on a larger scale." 
Balster graduated from the Ohio State University with a bachelor's degree in zoology and received a master's degree in public health from Wright State University. He said that one thing he's proud of is having worked at all four levels of government, going from federal to local. "I think going in the reverse order gave me a unique perspective on how the system works and how we can make it work better for the communities that we're serving," he said. 
His main focus as commissioner will, of course, be the pandemic. 
"That goes without saying," said Balster. "We're still in the middle of COVID-19." He said that newly-available vaccines and booster shots mean this winter will be a crucial season. "We've been through this long vaccination campaign since last January and now we have to ensure that all the people in the Butler County area have access to the vaccines and the information surrounding vaccinations." 
Balster also pointed to other medical breakthroughs on the horizon, such as Merck's new COVID pill, which has been approved by a panel from the Food and Drug Administration. 
He said though the numbers of new cases still aren't ideal, they're getting closer to where they should be. 
"Even though we're not there quite yet, we need to start planning for life and health beyond COVID," he said. "I think it's very safe to say that it really is just a matter of if we can get more people vaccinated and if pharmaceutical interventions can decrease morbidity and mortality." 
According to Balster, Butler County is in a "good position" to handle the new Omicron variant, which has a large number of mutations. He referred to the 56% vaccination rate in Butler County as a positive factor. "At this point, it's too early to tell how well or how long Omicron will spread in the U.S., but early detection and vaccination are our best tools going forward," he added. 
Suggests education rather than new mandates
Though he acknowledges that some people are still skeptical of vaccines and masks, despite their proven value in fighting the pandemic, Balster said he believes the probability of new mandates for either is currently low. Instead of blanket requirements, such policies will likely be more situational, he said. "I think it will be ultimately up to individual businesses, agencies, governments, and so on to make those decisions." 
He said he hopes to lead efforts on informing the public about vaccine efficacy. "Our goal is to make information available to everyone. It seems like recently, people are going at their own pace (with vaccination), and I think the more we can do to get good information out and make it available, the more the (vaccination) rates will increase." 
Balster acknowledged that the politicization of the pandemic might bleed into other areas of public health as well, labeling it an "unfortunate side effect."
 "I think we're seeing frustration with COVID, and measures taken to prevent the spread, and these frustrations have moved to the state and federal levels," he said.  
He referenced Ohio Senate Bill 22, which was passed during the summer and blocks the Ohio Health Department from issuing stay-at-home orders and allows lawmakers to vote down health orders. 
Legislation such as this may impact how other infectious diseases can be handled, he said. 
Despite the focus on the pandemic, Balster said he also wants to concentrate more on other health concerns. "If we look at just general infectious disease, things like STDs haven't gone away during the pandemic. On top of that, we still have the opioid crisis and a lot of substance abuse issues that have been overshadowed by the pandemic, but are still relevant," Balster said.  
One way he intends to combat problems such as substance abuse is by increasing public education. "I think making people aware of resources that are available in the community is crucial, from Naloxone availability to support groups. You can do a lot of these harm reduction initiatives, especially for the opioid crisis or just substance abuse in general." 
He stressed the importance of being a consistent and reliable source of information. "I think that you can achieve this through things like social media, talking with media, or being present in community meetings and local organizations," he said. Ultimately, he said he hopes to form a collaborative network that helps both individuals and the community. 
Listening should be part of healing
Balster said his third focus will be on strengthening relationships with the county. "Public health has been a focal point of discussion with the pandemic, and one of the things that we can do to help heal the community and address current issues is to just be around to listen to our partner agencies, our schools, and those in the political world," he said. 
He noted that as the pandemic drags on, many people have become frustrated. "As public health officials, we need to have awareness of the situation on the ground. For people who may not live and breathe COVID every day as far as what they do for their job, there may be other mental and physical impacts that we need to be aware of," Balster said.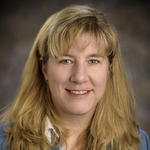 He said that the most important takeaway he has from working in public health is being a good listener. "Whether you're dealing with a tiny village or with an entire county, being able to stop and gather all the facts and information you can before implementing or making a decision is really crucial to being a good partner, friend, or individual trying to solve a larger problem." 
Sara Paton, an associate professor of epidemiology at Wright State, taught Balster in 2009 and praised his listening and leadership abilities. 
According to Paton, Balster is a natural leader, data-driven, and a careful decision-maker. "He's good at organizing people and getting a group to work together. I've worked with him on several projects since he graduated," she said. 
One project was developing a template for the community health assessment that all health departments and hospitals are mandated to do. Paton said she and Balster went through requirements and developed a large template for departments around the state. 
"There was a lot of coordination and a lot of different meetings to get input from around Ohio," said Paton. In these meetings, Balster made meaningful contributions. "He's very good at negotiating politics and difficult conversations," Paton said. "This meant we were able to move forward on, for example, the community health assessment project, whereas if we didn't have that, it might've stalled."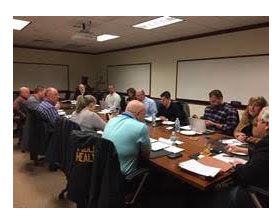 Paton said she's thankful to know Balster as a colleague and friend. "He's a public health partner and I value his expertise and input in our community," she said. "I think becoming health commissioner is a great next step for him." 
"I'm really excited to work with everyone in Butler County," Balster said. To him, one of the most interesting things about public health is that there's always another issue on the horizon. "You always have to learn something new," he said. 
Facing these issues, he believes in positivity. "The public wants to do the right thing," he said. "Being positive with them and giving them the tools they need is really the way to go. You have to keep moving forward and try and keep your head up. I hope we can bring about the best public health services and outcomes we can."