Oxford closures for Thanksgiving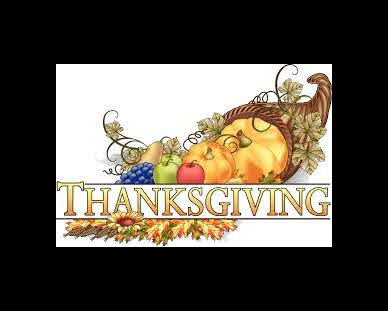 Be sure to plan ahead for adjusted business hours this holiday season! All Oxford city offices, except emergency services, will be closed Thursday, Nov. 25, and Friday, Nov. 26.  
Miami University will be closed from Wednesday through Sunday. There will be no classes in the Talawanda School District Wednesday, Thursday or Friday.
Kroger's hours leading up to and directly following Thanksgiving will not change, but the grocery store will close early at 5 p.m. on Thanksgiving day, while Walmart will be closed altogether. Friday, Nov. 26, Walmart will open one hour earlier than normal, at 5 a.m.  
According to the Rumpke Waste & Recycling holiday schedule, there will be no delays for trash pickup in Oxford, but Spring Valley residents will have delayed Rumpke service. Customers normally scheduled for service there Thursday will be serviced Friday, Nov. 26.
There will be no mail delivery Thursday. Most banks also will be closed, although outdoor ATM machines will be open, and some bank branches located inside other retail stores may also be open Thursday.