Meade, Bothast win Talawanda school board race
Incumbent Patrick Meade and newcomer David Bothast easily won the two seats on the Talawanda School Board, from a field of five in Tuesday's election.
Both have said they are now looking forward to governing and bringing the district together. 
Oxford voters could pick two of five school board candidates on the ballot. Meade earned 2,788 votes to be the top vote-getter in the race and Bothast earned 2,540 votes. The other three challengers were Mendy Napier, 1,999 vote; Nicole Bays, 1,899 votes;  and Krista Stenger, 656 votes. 
"I want to congratulate the other candidates as well. It has been a long road with a lot of diverging viewpoints, but I think that everyone was focused on the success of Talawanda students," Bothast said. "Now I hope we can put the campaign aside and start working; start working on bringing the district together and on the issues we need to solve. At the end of the day, we are all Brave."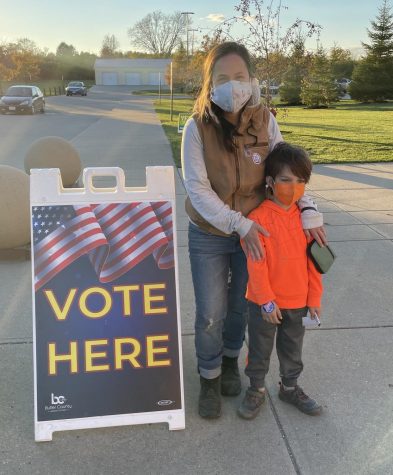 Meade said he was ready to get back to work now that the election is over. "I am ready to get back to focusing on the issues at hand in the district," he said. "I am proud of David (Bothast). I think we both put in a lot of work and are ready to get started."
The race for Milford Township trustee was the only other contested race in the area. Incumbents Paul Gillespie and Brad Mills were re-elected. 
Oxford City Council had four seats up with four candidates running. Incumbents David Prytherch and Chantel Raghu will rejoin council, along with newcomers Amber Franklin and Alex French. 
"This is still something worth celebrating, Everyone I ran with are great people who I can respect and admire. I was never running against anything, I was running for my community," Franklin said. 
Franklin garnered the most support with 1,594 votes, followed by Prytherch with 1,435, almost 26% of the vote. Raghu had 1,372 and French had 1,270. All four candidates will start their new term Nov. 22. Mayor Mike Smith and Councillor Edna Southard have reached their term limits, and will be leaving council Nov. 22. 
Oxford Township Fiscal Officer Susan Richardson Rooney also ran unopposed. She was appointed to fill the office in 2020.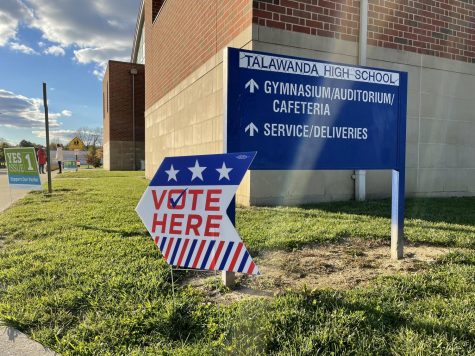 Oxford Township Trustees Norma Pennock and Gary Salmon, Reily Township Trustees Dennis Conrad and Tim Miller, and Hanover Township Trustees Jeff Buddo and Douglas Johnson all ran unopposed and were elected. They will begin their next term Jan. 1, 2022. 
Issue 1 on the ballot, the six-year, 0.7 replacement levy for the Butler County MetroParks, easily passed with 30,47 votes, or 67.44% of the votes cast in the county for the issue. The Hanover Township fire levy renewal also passed by a wide margin.