Oxford hosts festival to kick off National Hispanic Heritage Month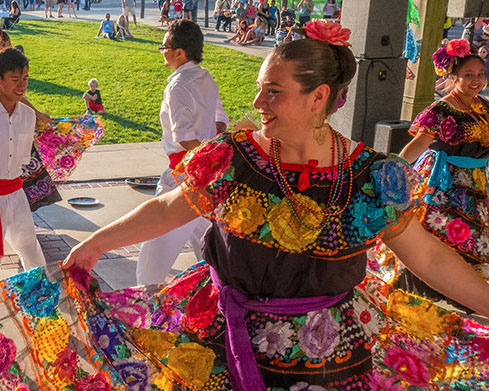 Oxford hosts the 2021 Latin American and Caribbean UniDiversity Festival 5:30 p.m. to 9:00 p.m., Friday, Sept. 17, at the Oxford Uptown Parks. 
The festival kicks off National Hispanic Heritage Month, and is meant to be a portal to cultural engagement and inclusion. One of its main goals is to acknowledge contributions of the Latin American, Latino and Caribbean peoples and cultures, according to the organizers.
The festival is a "treat to people's senses," Jacqueline Rioja Velarde, festival planning committee chair, told Miami's Global Initiatives students. Visitors will find "the taste of diverse cuisines, the magic beats of Latin music and dances, hands-on colorful arts and crafts, traditional games, and bright environments," she said.
The event will begin with remarks from Mayor Mike Smith proclaiming National Hispanic Heritage Month. It will feature entertainment ranging from live animal shows to Brazilian music and AfroPeruvian dances. 
Other attractions will include artistic balloons, face painting and the Oxford Lane Library Book Bike. This year's event will be the first in-person festival since 2019, after last year's was moved online due to COVID-19 concerns. According to Rioja Velarde, "no two festivals are ever the same," because participants find different ways to enjoy the festivities each year.