Juneteenth officially becomes national holiday
The United States now has a holiday to celebrate overcoming the evil of slavery.
President Joe Biden signed a bill on Thursday declaring June 19 to be the country's newest national holiday, recognizing the date in 1865, when Union Army General Gordon Granger announced to African Americans in Texas that slavery had ended
"Juneteenth is a day of profound weight and power," Biden said Thursday. "A day in which we remember the moral stain and terrible toll of slavery on our country –- what I've long called America's original sin.  A long legacy of systemic racism, inequality, and inhumanity."
"As I said on the 100th Anniversary of the Tulsa Race Massacre, great nations don't ignore the most painful chapters of their past. Great nations confront them. We come to terms with them," the President said. 
To help recognize Juneteenth, Rodney Coates, A Miami University professor of critical race and ethnic studies and global and intercultural studies, will provide a webinar lecture about Juneteenth along with a question and answer session.
Coates' lecture is pre-recorded and will be released on Miami's YouTube channel, as well as Miami's Juneteenth webpage at 2 p.m. today, June 18. Following the lecture, Coates' question and answer session will take place at 3:15 p.m. 
Registration for the question and answer session can be found on Miami's office of institutional diversity & inclusion webpage.
This year marks the second year Coates has hosted a Juneteenth teach-in. His 2020 teach-in came just under a month after the killing of George Floyd and served as a space to remember the names of African-Americans who have been murdered under police brutality, lynching, ethnic riots and the Vietnam War, among other topics.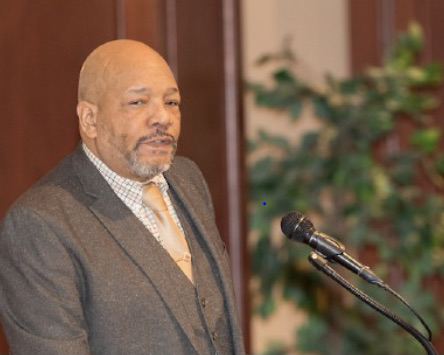 Anthony James, Miami's interim vice president for institutional diversity and inclusion, said Coates was selected by Miami's diversity, equity and inclusion (DEI) task force, a group of Miami staff and students within the DEI department, in 2020 to talk. James said he worked to bring him back for another teach-in this semester.
"I talked to him in April, and asked if he could extend his teaching to this year, and do a Q and A," James said. "I think the type of research he conducts fits right in. It fits the bill for this type of conversation."
Coates said he was elated to be given the opportunity to speak again this year.
"I was just honored," Coates said. "I'm humbled that for such an important event, they've chosen me to be selected to speak."
In the past, Miami has closed the university early to commemorate and honor Juneteenth.
This year, in recognition of Juneteenth as a federal holiday, Miami President Gregory Crawford announced that the university would be closed the entire day.
Coates said he hopes the recognition of the June 19 holiday on a national scale can help educate citizens about the country's past.
"This really is like the Fourth of July for descendants of slaves in this country," Coates said. "My grandfather was two generations away from in a time where slavery was rampant, that's my ancestry of this country."
James said he thought the holiday helps teach more about the story of the country.
"This is America's story, the passage of legislation means that America wants to commemorate this, and I'm all about telling a full story," James said. "We have to be honest and courageous about these conversations, it's not just the black history or the white history, it's America's history."