Council approves zone change for Alexander House
Oxford City Council approved rezoning the historic Alexander House, 22 N. College Ave., from restaurant/bar to restaurant/church – a first of its kind for the city.
The building, which formerly housed the Sushi Nara restaurant, is being purchased by RedLife, an extension of Calvary Church in Springfield, Ohio. The zone change was made at the behest of Tom Ellis, pastor of the church
RedLife has been conducting a student ministry at Miami University, Fairfield High School and Edge Teen Center in Hamilton, Ellis said. The organization seeks to provide a Christian faith-based environment to help students learn, experience and share their faith, he said.
"The church came first. We felt compelled to open a campus of our church here in Oxford after having a campus ministry for a number of years," Ellis said, "As we explored potential buildings, the coffee business kind of emerged as a great way to use space and add value to the community." 
The plan is to operate a space for worship on the second floor, complete with worship services on Sundays, support groups, and other programming during the week. While a coffee shop, RedLife Coffee House, operates downstairs, Monday through Saturday, said Ellis. 
Rather than using the building for a church that operates one or two days a week, Ellis felt the building could be utilized by the entire community on a regular basis.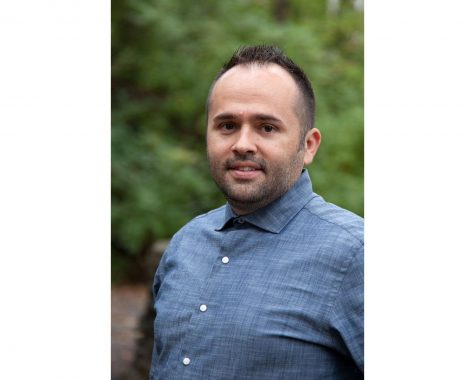 The area of worship would serve as not only a space for students but families and other community members too. 
While city council members were concerned about the tax status of such an establishment during the ordinance's first reading on June 1, Sam Perry, community development director, explained that the coffee shop part of the building would be taxed as a business.
"It may lean more towards looking and feeling like a coffee shop to the general public, but will actually operate as a church part of the time," Perry said. 
The building was originally the town's medical clinic in the late 1800s, according to the Ohio History Connection website. It was added to Ohio's historic register in 1987 and has since been a bed and breakfast, bar and most recently, a sushi restaurant, before sitting empty for over a year. 
"I'm happy to see an adaptive use of this historical structure and bring some life back to that corner of the mile square," said Councilor Jason Bracken during the June 15 city council meeting.
Hoping to create a comfortable space for coffee customers to study, work or just hang out, Ellis said RedLife has big renovations planned for the building after it's purchased. This includes adding ramps outside and an exterior elevator for accessibility. Other renovations to the coffee shop include restoring the porch and balcony for outdoor seating. In the worship space, Ellis plans to include auditorium-style seating for up to 75 people as well as a playroom for small children during services. 
Currently, Ellis and the RedLife church are finalizing financing and plan to launch a GoFundMe page in July allowing the community and members of the congregation to support the restorations of the historic building. 
While RedLife Coffee House is still finalizing its menu, it's already partnered with a Cincinnati coffee company, La Terza Coffee, to serve its own artisanal blend of coffee and plans on serving pastries and light café foods. 
Ellis hopes to open the coffee shop in the fall with the church opening in the weeks following. You can follow the renovation process once it begins @redlife_coffee_house on Instagram.